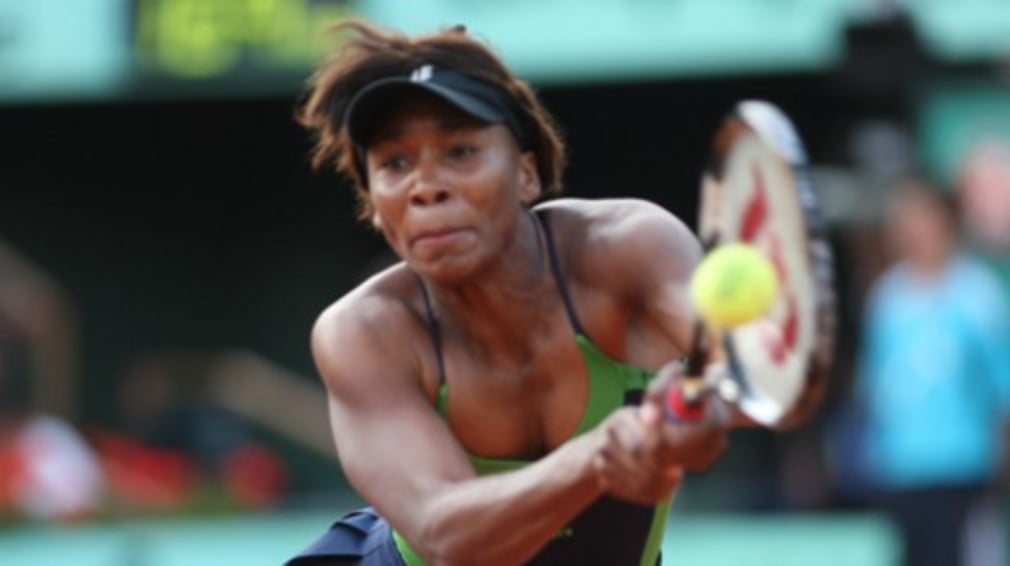 Quit? Not yet – I've still got Slams to win!
Originally published on 26/02/10 11:23
Despite watching fellow former world No.1s call it a day in 2008, seven-time Grand Slam champ Venus Williams still has plenty of goals in tennis to keep her playing for a few years yet.
"I love my job. I love hitting balls, running, jumping, chasing after that ball. I love what I do, so that's what keeps me motivated," the 28-year-old said on Tuesday as she prepares to captain a three-strong Americas team at the revamped JB Classic exhibition event in Hong Kong.
"I love my job – I love hitting balls, running, jumping, chasing after that ball"
While many of her contemporaries have now turned their back on the WTA Tour, including Belgian stars Justin Henin and Kim Clijsters, Switzerland's Martina Hingis for a second time, and – unofficially at least – compatriots Lindsay Davenport and Jenifer Capriati, the elder of the two Williams sisters said she's still competitive, happy – and hungry.
The American has won at Wimbledon five times and the US Open twice, but has had less success at the two other Slams. She reached the final of the French Open in 2002 and the Australian Open in 2003.
"I haven't won the French or the Australian – although I've come pretty close – so those are definitely on my list," Williams said, adding that nobody should write off a return to the No.1 spot this year – because she hasn't.
Currently world No.6, Venus enjoyed a strong season in 2008 with wins at Wimbledon and the season-ending WTA Championship in Doha and kicks off 2009 feeling healthy after a four-week break from tennis.
"Nothing to complain about right now," Williams added, smiling.
The JB Classic will be the American's only warm-up event for the Australian Open, which begins January 19.
She will captain the Americas squad in a team-format which also features world No.1 Jelena Jankovic and Agnes Szavay, Russians Vera Zvonareva and Anna Chakvetadze, China's Zheng Jie and India's Sania Mirza.
Williams isn't too impressed with the new WTA Tour rules that allow on-court coaching from this year. "I'll probably call the coach if my opponent calls the coach," she said. "I'll be watching to see what she does."