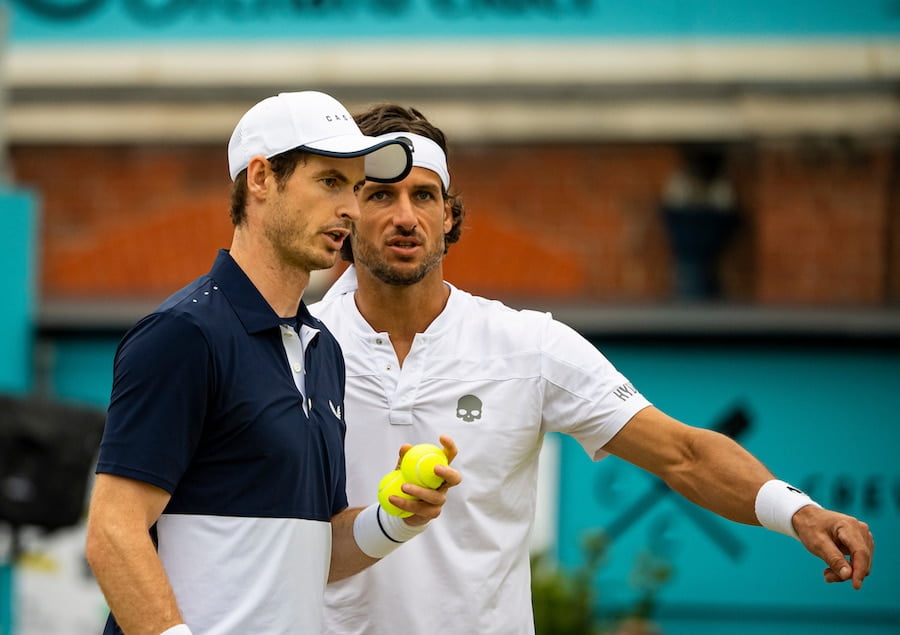 Queens champion Feliciano Lopez to face 10th seed Karen Khachanov
Queens Singles and Doubles champion Feliciano Lopez will be the second match on Court One at Wimbledon today in a tough match up with Russia's Karen Khachanov.
37 year old Feliciano Lopez has three times been a quarter finalist at Wimbledon, though his most recent came eight years ago. He will hope that the sensational week he had in Queens, when he partnered Andy Murray on his return to tennis after hip surgery, will provide him with a new lease of energy to progress far at SW19 again.
Appearing at his 70th consecutive Grand Slam, Lopez has furthered his own record for the most consecutive Grand Slam singles events in the Open Era. Remarkably he has appeared at every single Grand Slam since the 2002 French Open, now bringing the total to 70.
23 year old Karen Khachanov is seeded 10th at this year's Championships, despite only having played Wimbledon twice. He was seeded 30th for his first in 2017 when he beat compatriot Andrey Kuznetsov and Brazilian Thiago Monteiro, before losing to Nadal in the third round. He bettered this last year when he made the fourth round winning five setters against Marcos Baghdatis and France Tiafoe en route. A straight sets victory against Djokovic ended his run though.
Khachanov goes into the tie a slight favourite and possesses a 2-0 lead over the Spaniard. He beat him earlier this year in a close match at Indian Wells. This however is their first meeting in a best of five set match.
Khachanov was given problems in his first round match against South Korean qualifier Kwon Soon-Woo. The Russian was forced to fight hard to win the first two sets 7-6 6-4, before he lost the third 3-6. A 7-5 third set secured Khachanov a second round appearance for a third consecutive year.
Veteran Lopez had it much easier in his first match, when he defeated American qualifier Marcos Giron 6-4 6-2 6-4 in just an hour and a half. Lopez will hope to make the third round for a 12th time.
Feliciano Lopez (Spain)
Age: 37
ATP Ranking: 54
Career Wimbledon record: 34-17
Career Grand Slam record: 94-70
Career grass court record: 81-42
Karen Khachanov (Russia)
Age: 23
ATP Ranking: 9
Career Wimbledon record: 6-2
Career Grand Slam record- 23-11
Career grass record 13-7
Enjoy Wimbledon even more with our exclusive, 164 page, 'Guide to Wimbledon 2019'
To find out how to get tickets for Wimbledon this year read our 9 point guide here
For all the latest Wimbledon news before, during and after the tournament make sure you bookmark our 'Wimbledon News' section here
If you can't visit the tournament then do the next best thing and read our guide on how to watch Wimbledon on television
To read more amazing articles like this you can explore Tennishead magazine here or you can subscribe for free to our email newsletter