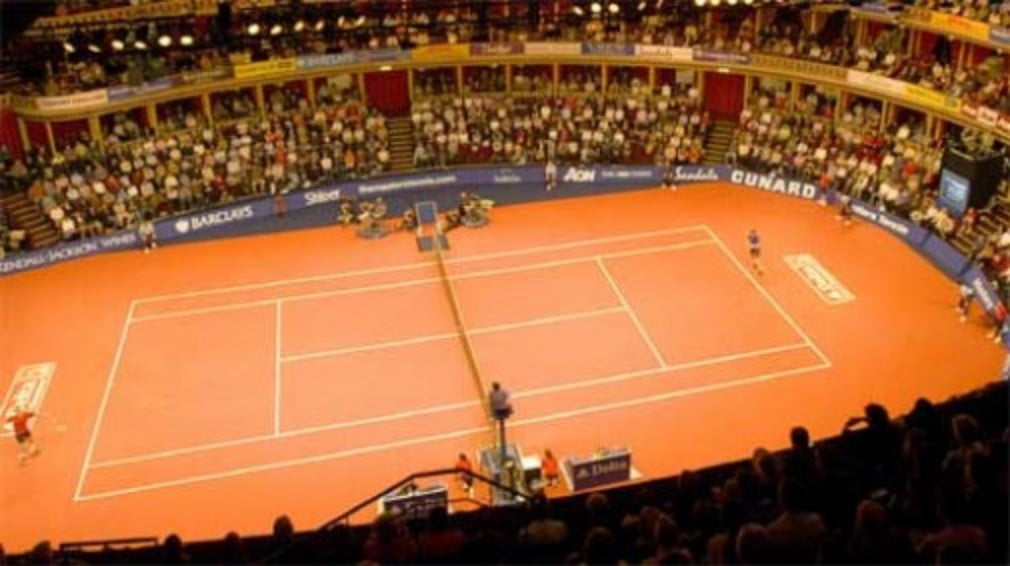 Pioline eyes Sampras after victory over McEnroe
Originally published on 26/02/10 11:22
Cedric Pioline will have the chance for revenge against Pete Sampras after ending John McEnroes hopes of a fifth BlackRock Masters Tennis title at the Royal Albert Hall in London.
Pioline, 39, put in an impressive display of serving to record a 6-3, 6-4 victory over McEnroe in front of a packed crowd of nearly 4,000 fans.
The Frenchman took just one hour and 15 minutes to beat his American opponent and now moves into first position in Group B. On Saturday, he will face Sampras, the man he lost to in the 1993 US Open final and the 1997 Wimbledon final. If Pioline wins, Sampras will be going home empty-handed.
Those two grand slam finals belong to the past but of course I wish I could have won at least one of them, said Pioline. Its going to be fun because I havent played against Pete for eight or ten years and if I win it will be revenge for me.
The way Petes serving and the way hes hitting the ball, he probably could be in the top 20 or top 30 in the world today. But Im playing good and Im serving good so I think I have a good chance too and if I win Ill be in Sundays final which would be special for me.
McEnroe, who is ten years Piolines senior, showed clear signs of frustration throughout a match in which his opponent dominated with his thunderous serve, hitting 12 aces in total. Pioline went ahead early in the first set, breaking early on to lead 4-1 and serving out the set in impressive fashion.
The second set was a tighter affair, with McEnroe managing to stay level until 3-3 when his opponent produced a scorching backhand winner to take a 4-3 lead. The break of serve proved to be decisive and from that point the Frenchman never looked back. He fittingly clinched the match with an ace down the centre line, at which point McEnroe held up his hands in surrender.
It was one of those days when you hit the ball and everything goes in so thats a great feeling for me, said Pioline.
I served very well and I felt good moving side to side. Johns always in good shape and I think he was playing very good tennis but today I was just a little bit better.
Pioline will now play Sampras on Saturday afternoon in a match that will decide who will top Group A and progress to Sundays final. The two men met nine times during their ATP Tour careers and Pioline is yet to notch up a victory against the 14-time Grand Slam champion.
In the first match of Thursdays afternoon session last years BlackRock Masters runner up Guy Forget toppled Pat Cash 6-4, 4-6, 10-2 to move to second place in Group B.
Web link
BlackRock Masters Tennis website