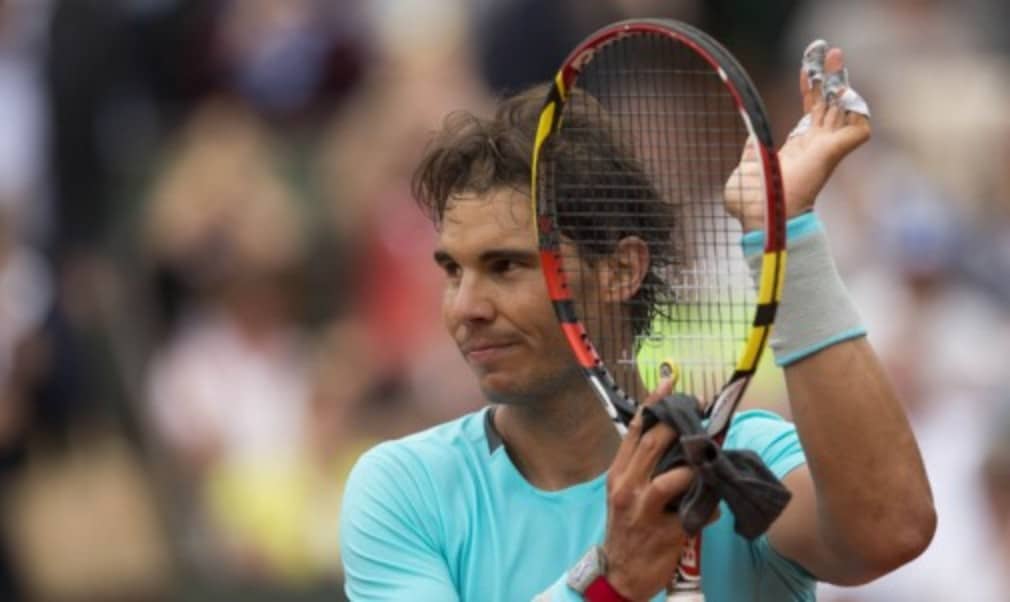 Petkovic keeping cautious despite dream semi-final
Originally published on 05/06/14
The German had slipped out of the top 10 in the world and plummeted down to 177 following a frustrating series of injuries to her back, knee and ankle. She failed to even make the main draw at Roland Garros as she was beaten in the second round of qualifying by world No.166 Yi-Miao Zhou.
A year on and she is not only in the main draw, but she is in the semi-final of a Grand Slam for the first time. So what would she write about her remarkable story if she was now a journalist?
"I would try to keep it as low key as possible, because I know that I get very excited about stuff," said the 26-year-old. "But then the pressure comes hand in hand with this excitement. When I play really well, the thing with my injuries was that it now has a nail of doubt every time when I play well. I'm just so scared that it might slip away again. I was the happiest when I was in the top 10 and was one of the top players, and then it was just taken away from me.
"So now every time I have happy moments and nice wins, it immediately brings the doubt and the fear of that it might slip away again. So it's always a difficult thing for me being all the way positive again and just trusting that everything will be fine, because I learned it the other way. I'm very cautious with wins and with happy moments and trying just to stay with both feet on the ground and enjoy the moments when they are there."
Petkovic's caution is understandable. Almost every time she has returned from injury in the past three years, another injury has followed. First it was her knee in the second half of the 2011 season before subsequent problems with her back, ankle and knee again forced her to seriously consider trading tennis for journalism. She says, though, that even worse than the injuries was stepping back on court and seeing she could no longer play like a top-10 player.
"The worst moment for me was not when I was injured," revealed Petkovic, who faces another first-time semi-finalist Simona Halep in the last four at Roland Garros. "I'm an optimistic person, so I figured everything would be good just as soon as I step back on court and everything will be fine and I will feel happy again and I will be satisfied with myself. But once I stepped back on court, the thing that made me unhappiest was the fact that I wasn't playing as well as I did.
"My footwork was off. My strokes were worse. My serve was awful. So that was the worst moment for me, just not being the tennis player that I used to be. I just couldn't accept that in the beginning. So that was, for me, the toughest part coming back from the injuries."
Prior to reaching the semi-finals of the French Open, Petkovic had only made it past the quarter-finals in one tournament this season. That was on clay in Charleston when she beat three top-10 seeds in a row – Sabine Lisicki, Lucie Safarova and Eugenie Bouchard – on her way to winning the event.
"The title in Charleston was a relieving moment for me," she said. "I hadn't won a Premier title before my injury, so that gave me so much more relaxation mentally and physically, because I wasn't as rushed as before. When I lost a few matches early, I wasn't as stressed and as panicked anymore, because I figured I won the tournament in Charleston. Everything will be fine. So just keep going."