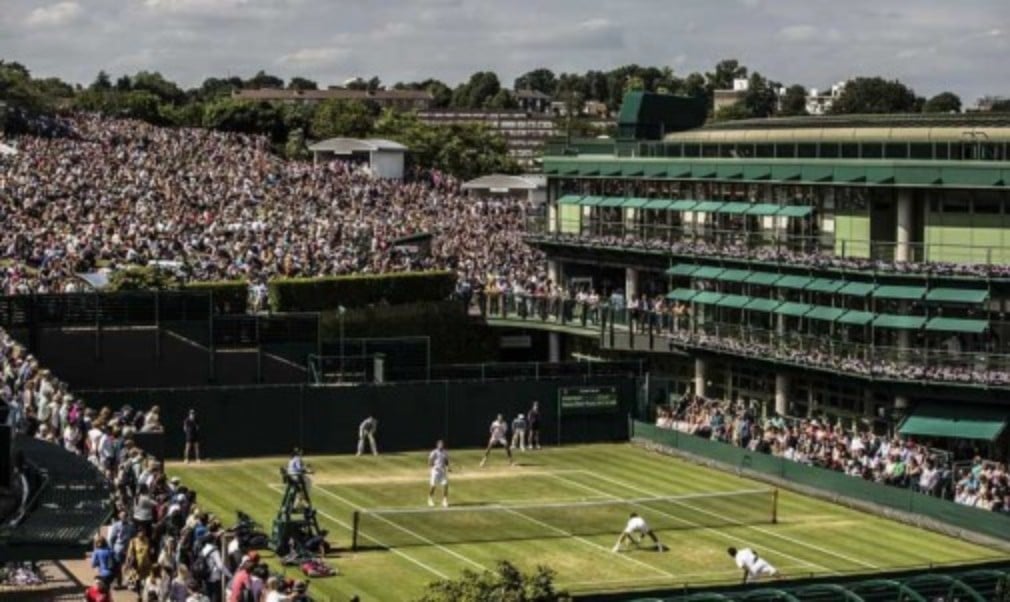 People's Sunday
Originally published on 03/07/16 00:00
The other three Grand Slam tournaments are spread over 14 days and nights, and the French have even extended the play at Roland Garros to 15 days, but the scheduling on the grass courts of Wimbledon usually allows the tournament to rest on the middle Sunday.
But this year with rain disrupting play during the first six days, organisers found themselves facing a backlog of matches and announced late on Friday night that there would be play on Sunday. So, at 3 o'clock on Saturday afternoon tickets were made available online only. Ten thousand tickets for Centre Court were on sale at £70 each (limited to two per household), 8,000 No.1 Court tickets for £40 and 4,000 ground passes at £20.
According to the All England Club all 22,000 tickets had been sold within 27 minutes, demonstrating an appetite for what is also known as "Peoples' Sunday". The last time the Championships saw play on both days of the middle weekend was 2004 and in one of those coincidences that makes a great story, not to mention also a testimony to the longevity of the world No.1, Serena Williams played on Centre Court, as she will in 2016.
Britain's Tim Henman was also in action the last time the All England Club hosted play on a Sunday, the home favourite beating Morocco's Hicham Arazi by three sets to one in front of a patriotic crowd on Centre Court. The 1997 day featured an even younger Tim Henman who defeated doubles specialist Paul Haarhuis 14-12 in an epic fifth set.
Now a member of the tournament's organising committee Henman said: "If we weren't to play on Sunday then we would have the scenario on the women's side where they would have to play third-round matches on Monday, fourth-round matches on Tuesday, quarter-finals on Wednesday and semi-finals on Thursday. And that's if we have good weather.
"From the tournament's point of view, our hand was forced. It is a good decision."
There will be no Brits in action in the singles on Sunday. Andy Murray, the highest men's seed left in the draw following the departure of defending champion Novak Djokovic, completed his third round match against John Millman under the roof of Centre Court on Saturday. He will play the winner of Sunday's resumed match between Nick Kyrgios and Feliciano Lopez.
German teenager Alexander Zverev will take on 10th seed Tomas Berdych, the 2010 Wimbledon finalist, also on Centre Court. For Zverev, who had to finish his second-round match on Saturday, it will be his third straight day on court. Then there is the possibility of a fourth-round match on Monday if he wins.
"Obviously it was tough and obviously playing a second round on Saturday still," Zverev said. "I have to play [Sunday] now. It's not easy schedule."
There are also four American women looking to reach the fourth round. Tennishead's pick of the matches is the resumption of the match on Court 12 between Argentinean and former US Open Champion Juan Martin del Potro and Frenchman Lucas Pouille.
The All England Club is keen to make spectators aware that there will be no tickets available on the day. According the club, 110,000 people went online to try and get tickets as advanced sales tickets were the only way to ensure a place on what will be a historic day, People's Sunday 2016.
Gates open at 8.45 and play starts at 11.30am on all courts including Centre and No.1.