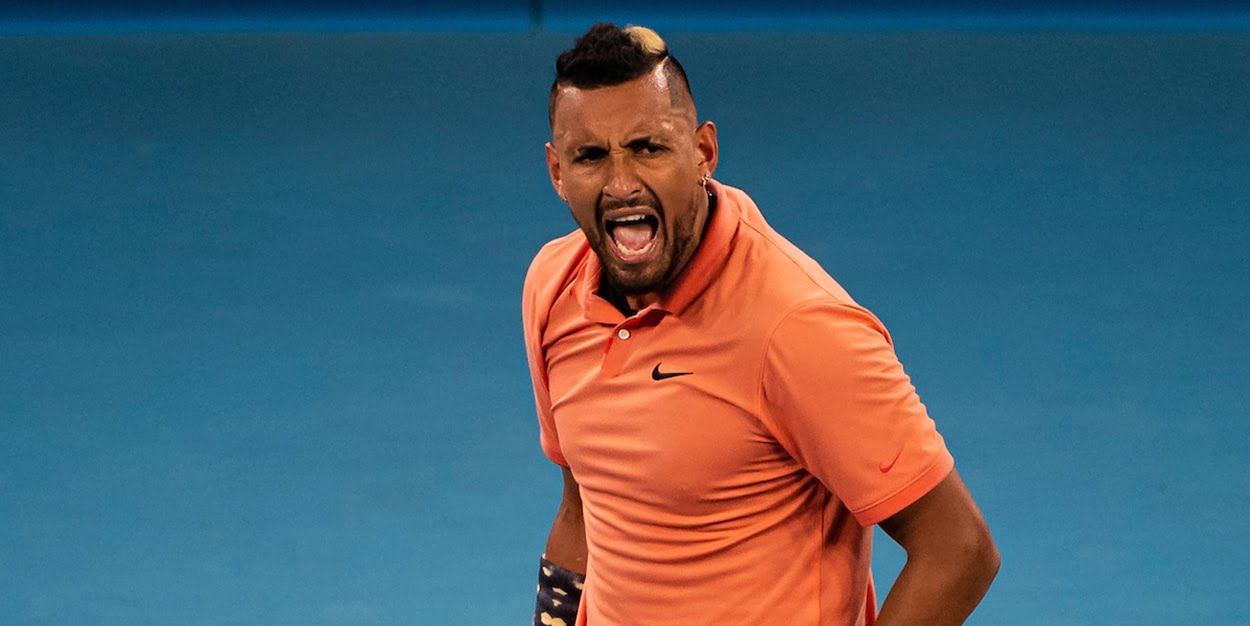 'People either love me or hate me, but I've never craved being liked,' says Nick Kyrgios
Nick Kyrgios says he is aware he strongly divides opinion in tennis, but he has never been motivated by popularity.
The Australian is certainly one of the most controversial and outspoken figures in modern tennis.
His misdemeanours on the court, which have brought him record ATP fines over the years, are matched by his forthright opinions on his colleagues, which are often expressed via his social media accounts.
However, if you thought Nick Kyrgios is bothered by people disliking him, you may have to think again.
"I've never been one to crave being liked or anything like that," Kyrgios told ESPN.
"When I was a young chap, I was always very emotional when I played, and nothing's really changed," he admits with a wry smile.
"Whether the perception was they loved me or hated me, my stadiums are always full, TV ratings up."
Kyrgios, though, was hailed for his efforts to raise money for those affected by the bush fires in Australia at the start of the year.
Changing his public perception, though, was not his motivation.
"This year with the bushfires, people were losing homes and lives… and so I put that tweet out that I'd donate for every ace, and it went out throughout Australia and then globally.
"I'm not looking for the media attention doing that stuff, I just realised we could help.
"In Canberra, we had the most toxic air in the world at one stage [due to the bushfires], and we couldn't really go outside. It wasn't pleasant.
"I've definitely felt the public perception warm to me a little more, but it didn't drive me to do these things."