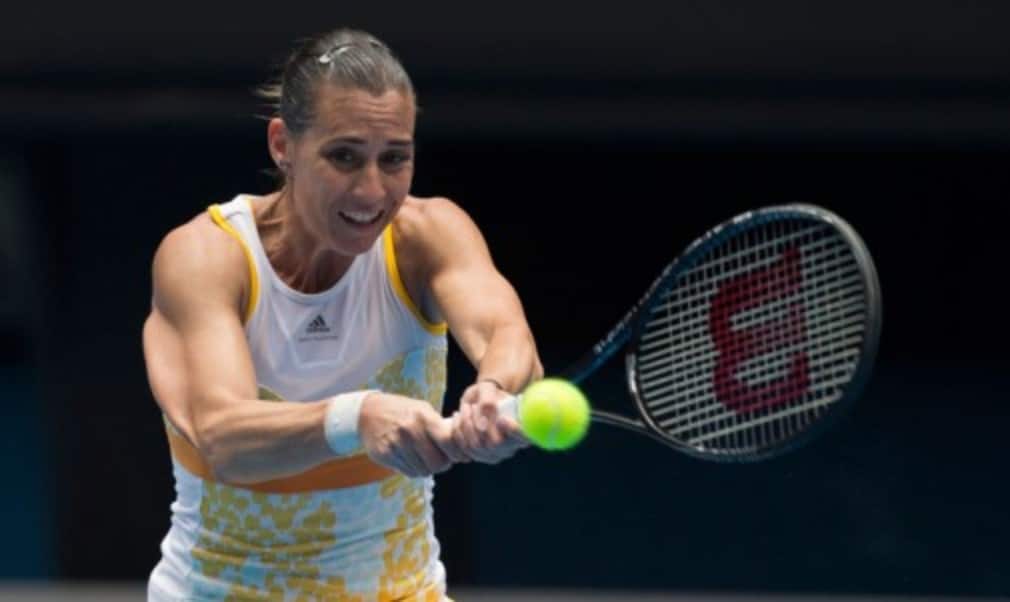 Pennetta triumphs in Indian Wells
Originally published on 17/03/14
The Italian, who slipped to No.166 last June after undergoing wrist surgery in 2012, is back up to No.12 after a 6-2 6-1 victory against an injured Agnieszka Radwanska.
World No.3, who received treatment for a knee injury, struggled to get into the match as Pennetta cruised to victory in an hour and 13 minutes.
"I'm happy. Really happy. I think I need a few days to realize this," Pennetta said after lifting the 10th trophy of her career. "After so many years and so much work and everything, this is the moment I was waiting for.
"And it comes when you least expect it. In the beginning of the tournament I never expected to be the champion, or even be in the final or semi-final. I was just here trying to play my best tennis. For me, this is something I was waiting for a long time."
Meanwhile, Radwanska, who had good wins against Jelena Jankovic and Simona Halep en route to the final, was philosophical in defeat and remains hopeful she will be ready for this week's Sony Open in Miami.
"It actually happened a few days ago, but I didn't expect it was going to be much worse today," she said of the injury. "I really tried everything I could to push myself and play 100% today, because this is the final, but unfortunately I was in too much pain. It's just the worst thing for a player to not be able to give 100% in the final of a big event.
"It was still a good two weeks for me. My first final here, a big event, and still a good result. Of course I will have a lot of treatment and do everything to be ready for Miami."