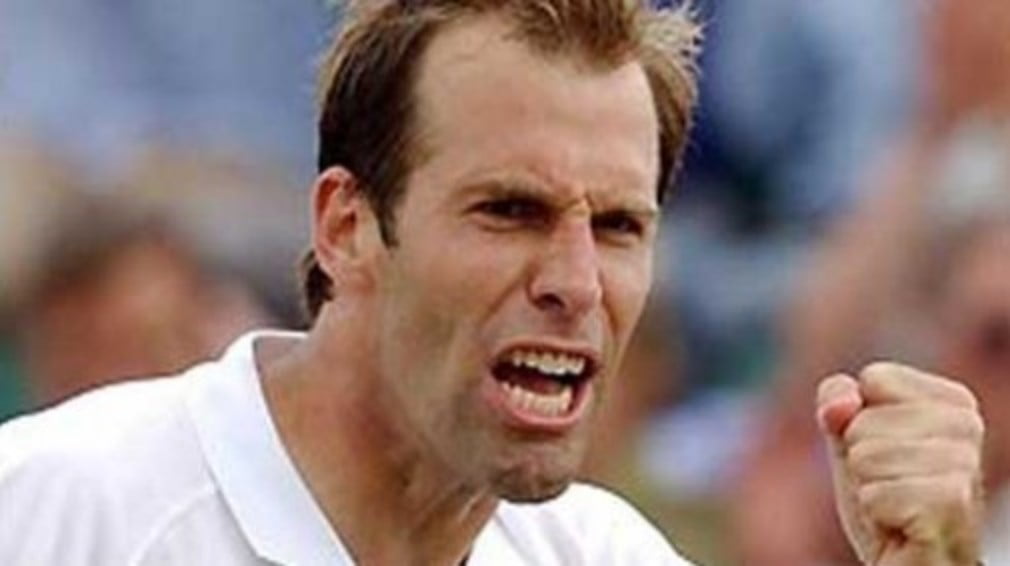 Patriotic Rusedski aims to return to ATP Tour
Originally published on 26/02/10 11:25
After almost two years away from the Tour, Greg Rusedski is planning a comeback at the age of 35 – and wants to play again for Great Britain in the Davis Cup.
"I've asked for wildcards into some events, so I'm going to see what happens," said Rusedski. "It's another option for John [Lloyd, GB Davis Cup captain] if he wants it. If he doesn't and I don't have any form, well fair enough."
Rusedski, currently an Aussie Open pundit for Eurosport, surprised even his studio colleagues with the news. "I've always been passionate about the Davis Cup and feel I can give something back, whether it's in doubles or singles."
But the former US Open finalist has been knocked back by Lloyd, who is keen to look to the future for the game in Britain.
"We talked about it and I thought about it and I called him up the next day and told him this was not the right time," he said. "I thanked him for desperately wanting to do it but I felt it was the time to move on with younger players."
The rejection was a bit of a blow for the former British No.1. "Obviously anyone would be disappointed," he said. "To at least have a shot there, to play a few events, would have been nice. So I'm going to go into the events and see what happens and take it from there."
"Two years off and now being back in training for two-and-a-half months, the body feels great."
Intriguingly, Lloyd did not rule out the possibility of Rusedski playing his way into the Davis Cup squad.
"If he was still willing to play tournaments and play enough matches then maybe we could talk again," he said. "You know what you're going to get with Greg, someone who's going to fight 110% for every point."
Rusedski was not the only man to be disappointed by the GB captain. Alex Bogdanovic has been dropped from the squad for Britain's match against Ukraine in March.
The 24-year-old has not won a meaningful Davis Cup singles match in six attempts, and Lloyd has lost patience with him. "I believe that Alex has had a lot of opportunities and he hasn't been successful," he said. "It's time to move on and give other people a chance."
Lloyd has instead decided to hold a play-off for the other singles places on his team between Josh Goodall, James Ward, Alex Slabinsky, Jamie Baker, Dan Evans and Colin Fleming.
And while world No.4 Andy Murray's place is secure, brother Jamie's place in the team is under threat as he struggles to find his form. Lloyd will pick only one doubles specialist and the elder Murray currently faces strong competition from Ross Hutchins.
"It's going to come down to results and at the moment Ross Hutchins is the form player," said Lloyd. "I hope that Jamie gets himself sharp and wins matches because it's going to come down to that."