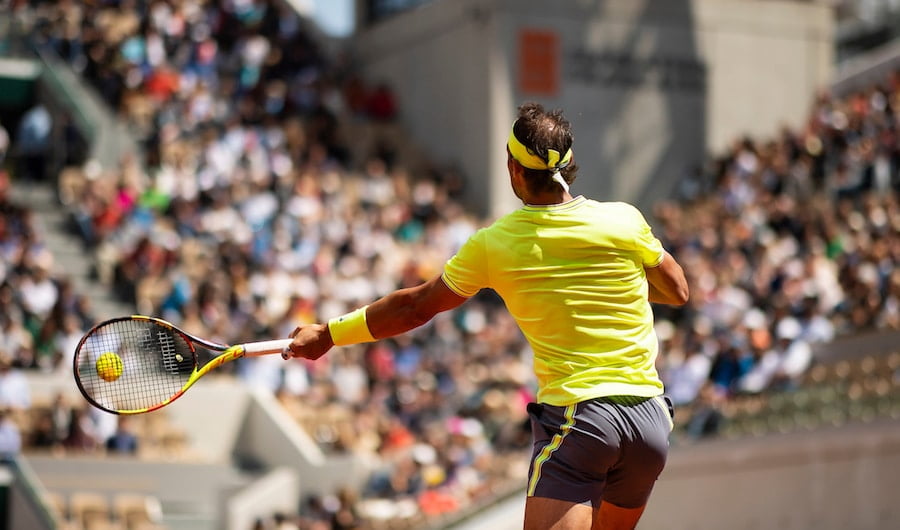 Patrick Mouratoglou exclusive: "Djokovic can beat Federer's record – and he can topple Nadal in Paris"
"Just imagine how many Grand Slam titles any of the big three might have won if the other two had not been around". Founder of the legendary Mouratoglou Academy and coach to Serena Williams, Patrick Mouratoglou writes his latest exclusive column for tennishead
At the Australian Open in 2007 I remember a confident 19-year-old predicting that he would win his fourth-round match against Roger Federer. This was a time when Federer and Rafael Nadal were so dominant that many observers thought no one else would win a Grand Slam title for years to come. I remember people saying: "Who does this kid think he is? How can he show Federer so little respect?"
The teenager went on to lose that match in straight sets, but before the year was out he had claimed his first victories over both Federer and Nadal. Novak Djokovic had arrived as a major contender.
If it was remarkable that the two men regarded as the greatest ever were competing at the same time, it was even more astonishing when we came to realise that we were watching the three greatest male players in history. After Pete Sampras extended his own record for men's Grand Slam singles titles by winning his 14th in 2002, people reckoned it was a mark that no man would ever beat. Today, however, Federer has 20 Grand Slam titles to his name, Nadal 17 and Djokovic 15.
The three men have all passed Sampras' milestone despite having had to compete against each other. Just imagine how many titles any one of them might have won if the other two players had not been around.
So who is the best of the three greatest players in history? I've always said that Roger is the best male player of all time and that Rafa is the best clay-court player. However, I also believe that Novak is the best of the three. When they all play their best tennis I think it will generally be Djokovic who comes out on top.
For the moment almost everyone would agree that Roger is the best in history. He has the titles to prove it. Nobody plays tennis the way that he does – and I don't imagine that anyone will in the future. It's absolute perfection. Nevertheless, I believe that Novak can go on to beat his record.
It seems to me that each of the three men have a unique vision of the game. Roger, the ultimate offensive player, sees it very much as the art of the attack. For Rafa, the most enjoyable aspect of a match is when it becomes a fight. Novak, meanwhile, looks to dominate: he wants to be on top of the world. I would not dream of suggesting that Roger and Rafa do not have great mental strength, but I think Novak has this extra dimension that can take him higher than the highest peak.
Novak is a solution finder. When Rafa was almost impossible to beat on clay, Novak was the one who demonstrated his ability to move inside the court, take the ball early before it jumped over his shoulder and play fast and deep enough to put his opponent in defensive mode for most of the match. When Roger was so dominant on hard courts and grass, Nole came out returning his serves like nobody had before. He moved so fast that he could hurt Roger with his counter-punching.
I think it's going to be more difficult for Nadal to beat Federer's record. In my opinion Nadal's chances depend largely on Djokovic, because when Novak is at his best I suspect he will stop Rafa winning a lot of tournaments, including Grand Slams.
While I believe that Rafa is the best clay-court player of all time, there have been many occasions when I've seen Novak take control against him on clay. He has beaten Rafa in finals at Monte Carlo, Madrid and Rome.
The one place where Rafa has generally kept a hold over Novak is at the French Open, where he has won six of their seven meetings. I think Novak has sometimes struggled mentally at Roland Garros, where Rafa obviously has such an incredible record with his 11 titles. In most of Novak's matches against Rafa in Paris he has not played with the same mindset as he has when they have met on clay elswehere.
However, Novak won their last meeting at Roland Garros, in 2015, and has also come out on top in 13 of their last 16 matches on all surfaces. I think the outcome of the French Open this summer may well depend on matches Rafa and Novak play against each other over the next couple of months. If they meet and Novak comes out on top in them, especially on clay, I think it will be difficult mentally for Rafa at Roland Garros.
I remember how Novak beat Rafa in all six of their meetings in finals in 2011, two of which were on clay. You could sense then the pressure that Rafa was under every time they met. If that happens again in the next few weeks I would see Novak rather than Rafa as the favourite at Roland Garros.
Djokovic got his 2019 campaign off to the perfect start with his straight-sets victory over Nadal in the Australian Open final. I don't think anyone expected that match to work out the way that it did. I had said before the final that I expected Novak to win, but I thought it would be a very long, close and tough match.
While Djokovic played the perfect match, at the time I could not understand Nadal's tactics. He was playing fast, close to the baseline, giving rhythm to Djokovic and trying to play faster than him, which is not Rafa's natural game. No one beats Novak like that. He loves matches played that way. If you try to play really fast like that, Novak is always going to beat you.
Rafa explained afterwards that he had played like that because he had been injured in the build-up to Melbourne and had not had time to work on his defensive game. The only thing he could do was work on his attacking game. He was very aggressive in the rallies in all his matches. It was enough to beat everyone else he met in Melbourne – but not Novak.
Once Rafa has had more time to work on his defensive game, I think his matches with Novak will be much closer. I'm sure he would have liked to have played differently against Novak in Melbourne. He would have preferred to return from much further back, to start the rallies with more top spin and to play with more depth. That's the way he likes to play. I'm not saying that he would have beaten Novak if he had played that way – because I don't think he would have done – but the match would have been much closer.
One other intriguing aspect of this year's French Open will be Federer's first appearance at Roland Garros since 2015. In many respects his decision to play on clay this year does not seem logical. He will know better than anyone that missing the clay-court season over the last couple of years improved his chances at Wimbledon.
I have no inside knowledge about Roger's thinking on this, but I wonder if he might be planning to retire after next summer's Olympics. The 2020 schedule will be very tight because of the Olympics and Roger may be thinking that he will not want to play Roland Garros next year. However, I'm sure that he would like to play the French Open one more time before he retires – in which case he saw this year as his last chance.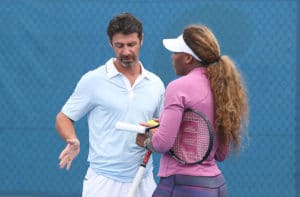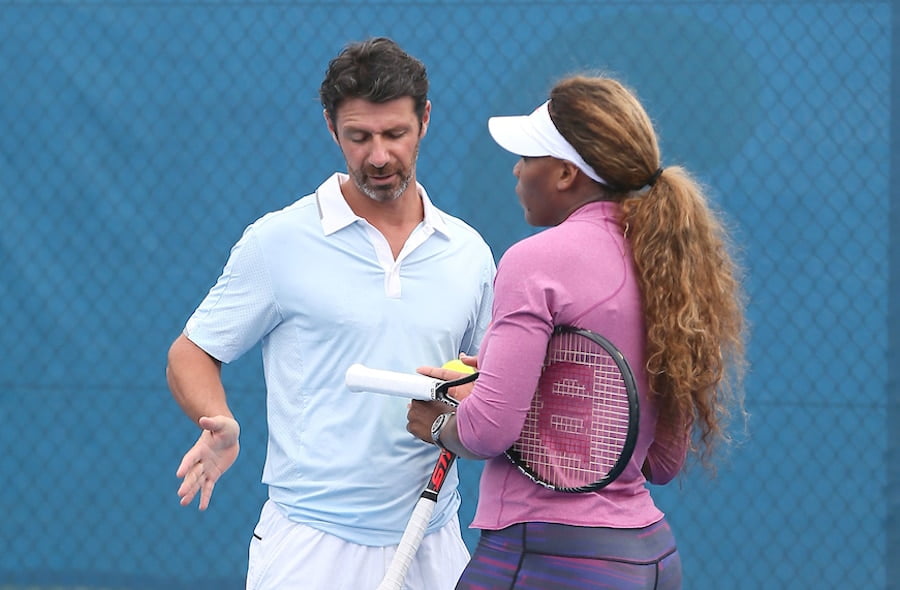 Patrick Mouratoglou is the coach of Serena Williams and founder and president of the Mouratoglou Tennis Academy in the south of France
To follow the action at the French Open check out our guide to the tournament or keep visiting our news section for daily updates on all the action at the 2019 French Open. If you want to watch the French Open on TV then follow our advice here