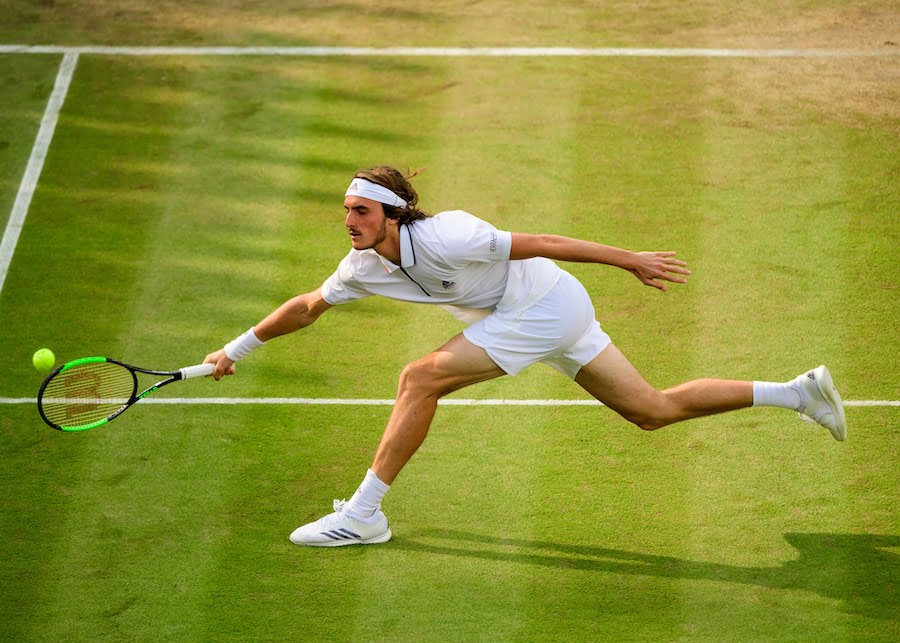 Patrick Mouratoglou column: "2018 was a great year for Tsitsipas but he needs to keep improving"
In this exclusive column Serena Williams' coach Patrick Mouratoglou says that after his breakthrough season it's important that Stefanos Tsitsipas maintains progress because opponents will know what to expect
Given my family background (I am half Greek) I was naturally very interested when I heard a few years ago about a promising young Greek player. His name was Stefanos Tsitsipas. Eventually I found some footage on YouTube of him playing at the Orange Bowl. There's only so much you can tell from a video in which you can't even see the opponent, but I was really impressed by what I saw.
What I particularly liked was the fact that he was so focused on what he was doing. You could see from his eyes that he had a fierce will to win and was completely into the match. He was like a lion focused on the prey it was about to attack as he prepared to pounce on anything that was short, take the ball early and come into the net. That total focus is something you see in nearly all the top players.
I also liked his general style of play, so I got in touch with his father, who was also his coach, and suggested that they come to my academy for a week. They duly came – and have never left.
Today 20-year-old Stefanos is world No 15, having climbed 76 places in the rankings since January. Last month he was named by his fellow professionals as the ATP's Most Improved Player of the Year after a season in which he won his first title, played in his first Masters 1000 final and beat a succession of top players, including Novak Djokovic and Alexander Zverev on hard courts and Dominic Thiem on clay.
Stefanos' progress since he joined us in the south of France has been exceptional. His father, Apostolos, who still coaches him, has clearly done a great job, but recognised that Stefanos had to leave Greece if he was to realise his potential. There just weren't enough players for him to play and practise with.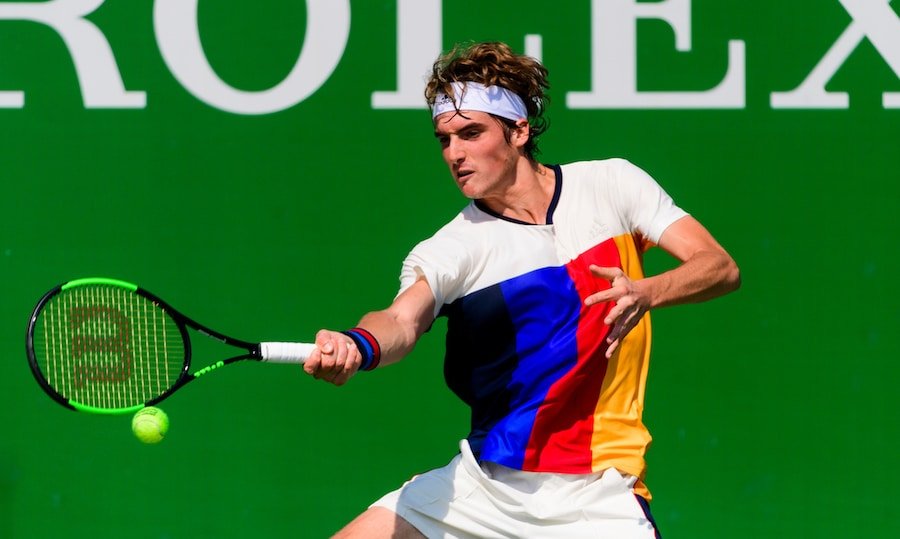 He could also see how much his son could gain from working in the professional environment that we offered at Sophia Antipolis. As soon as he joined us, Stefanos was hitting with a number of different pros, including Novak, who comes to train at the academy from time to time.
I have a great relationship with both Stefanos and his father, for whom I have huge respect. Apostolos takes care of a lot of things for his son and makes his life simpler away from the court.
One of his many strengths is that he's very open to communication with other people in the team. He doesn't always think he knows everything. He sometimes calls me to ask: "What do you think I should do in this or that situation?" When he has a doubt or needs an opinion he is never afraid to ask, which I think is proof of both his intelligence and his open-mindedness.
My academy's Director of High-Level, Kerei Abakar, who has been with me for a long time now, has been working closely with Stefanos for more than two years and oversees his development. He's on court with Stefanos – along with his father – every time he comes to the academy.
Stefanos is naturally a very good athlete. He has a good body for sport and for tennis in particular. He's tall and he's light, which is important, because changing direction quickly is one of the most important things in our sport.
Stefanos also has great natural abilities. He's fast, he's explosive and he's a good all-round athlete. However, if you want to reach the top in tennis it's important to build up your body, especially when you're young. You will put your body through a lot during your career and push it to its limits.  It's not something that is natural, so you have to build the body to enable it to deal with all of that. I knew from the start that this would be a crucial part of Stefanos' future development.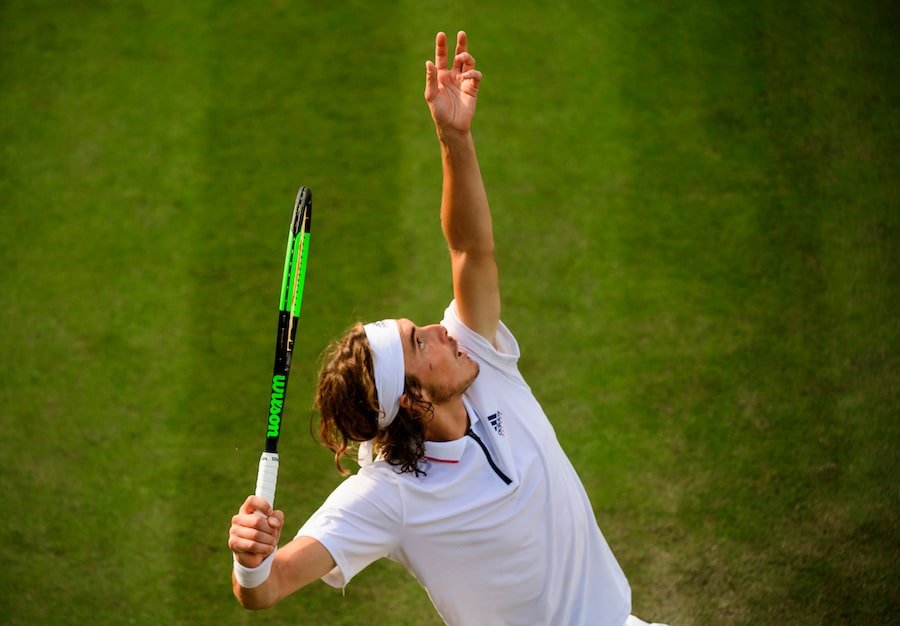 His fitness coach is Frédéric Lefebvre, who has also been with me for a long time. He has worked with a lot of the top players I've had at the academy, including Serena Williams. Frédéric has worked with Stefanos for three years now and they have a great relationship.
Stefanos' physio is Jérôme Bianchi, who is very experienced and spent several years as part of Maria Sharapova's team. Jerome, who also works with the other players from my Team, Alexei Popyrin, Jason Tseng and Coco Gauff, goes to all the Grand Slams to help our players.
During the year Stefanos probably spends about 15 weeks at the academy. He comes here between tournaments to practise, although he goes back to Greece every now and then because, of course, he likes to see his family.
Next year will present different challenges. At the start of this year most of the top players probably knew very little about Stefanos. They do now. They've played him, they've watched him and they may think they have seen certain things in his game which they can exploit. He won't be a surprise any more.
The big challenge for any player after the sort of breakthrough year that Stefanos had is to keep improving your game. He's still very young. He has to keep developing weapons, but at the same time he has to work on improving the weaker areas of his game. He still has big room for improvement. He's already No 15 in the world, yet he can improve almost everything in his game. That shows how much potential he has.
Stefanos likes to set himself goals – and when he achieves them he immediately focuses on a new target. As soon as he had reached his goal of breaking into the top 100 he wanted to be in the top 50. By the end of this season he thought he might even have a chance of getting into the top 10 and playing at the year-end ATP Finals in London. He certainly gave it a go, which was great to see.
Making the top 10 and playing in the ATP Finals will be a big and realistic goal for next year even though it will be a big challenge. Even if it looks like there is not a huge gap between No 15 and No 10 in the rankings, in reality there is.
He will also want to do much better at the Grand Slams. He got to the second week at Wimbledon this year. Next year it would be good if he could get to the second week of all four Grand Slams. And if you're getting to the second week, why not aim to go even further?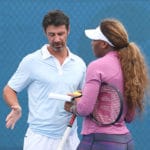 About the author
Patrick Mouratoglou is the coach of Serena Williams and founder and president of the Mouratoglou Tennis Academy in the south of France
Look ahead to 2019 with our guide to every tournament on the ATP Tour, the WTA Tour and the ITF Tour
If you can't visit the tournaments you love then do the next best thing and read our guide on how to watch all the ATP Tour matches on television in 2019
To read more amazing articles like this you can explore Tennishead magazine here or you can subscribe for free to our email newsletter here