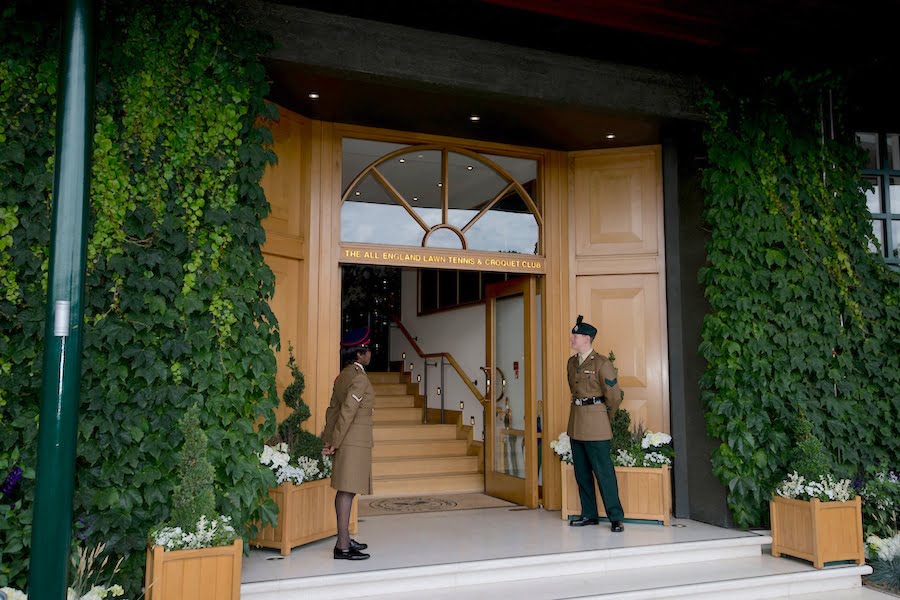 Outspoken Noah Rubin mocks Wimbledon tradition in sarcastic tweet whilst promoting extensive change
Wimbledon tradition is the stuff of legend with certain aspects of the two week tournament not having changed for decades. Now first round loser Rubin has called out Wimbledon for one of their longest standing traditions.
'Middle Sunday' is a Wimbledon tradition that is etched in the DNA of the SW19 tournament. The reasons behind there being no play on the middle Sunday are complex and varied and now Noah Rubin has decided to challenge Wimbledon to do something about it.
In a sarcastic tweet, the player, who has recently launched 'Behind the Racquet', suggested that not playing on the middle Sunday was a bad idea because it meant potential tennis fans that didn't work or go to school on that day wouldn't be able to watch live tennis.
On a day of no school and no work let's not have tennis scheduled…
All the issues I talk about need extensive changes but there are easy improvements for short term fixes.

— Noah Rubin (@Noahrubin33) July 7, 2019
Rubin created 'Behind the Racquet' to reveal a series of truths from players on the tour regards such aspects of their professional tennis lives as injuries, finances and mental health. Rubin believes that, "Tennis is a broken system right now: It's one of the least promotable and fan-friendly sports out there". He's interviewed a number of tour players and given them the chance to reveal the true story of what its like to be a professional tennis player.
So it comes as no surprise that Rubin should be the one to highlight this perceived weakness in the Wimbledon schedule.
One of 'Behind the Racquets' most revealing posts came from British star Katie Swan when she talked about the difficulties she had recently faced with whilst on Tour.
Enjoy Wimbledon even more with our exclusive, 164 page, 'Guide to Wimbledon 2019'
To find out how to get tickets for Wimbledon this year read our 9 point guide here
For all the latest Wimbledon news before, during and after the tournament make sure you bookmark our 'Wimbledon News' section here
If you can't visit the tournament then do the next best thing and read our guide on how to watch Wimbledon on television
To read more amazing articles like this you can explore Tennishead magazine here or you can subscribe for free to our email newsletter