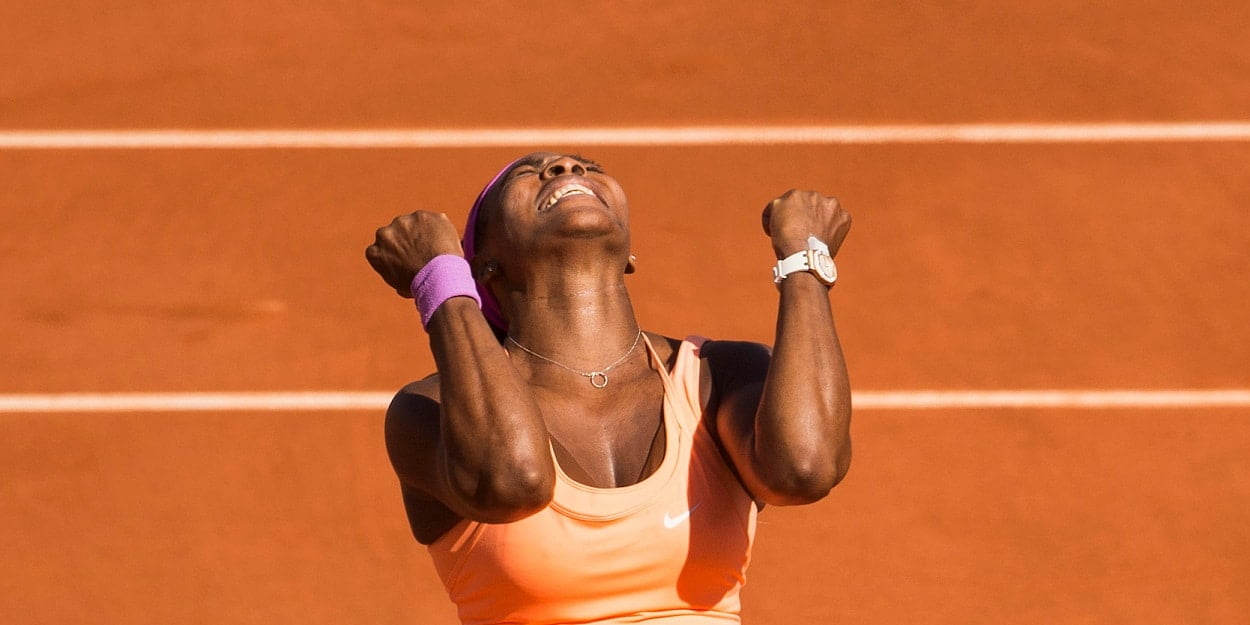 On this day in history… Serena Williams begins her renaissance
On 2nd April 2012, the main draw of the Family Circle Cup in Charleston got under way, and with it, so came the start of Serena Williams' return to the pinnacle of the sport.
Williams had injured her foot in July 2010 and since then had missed a lot of action. Other setbacks piled up to hinder her progress and she began the 2012 season ranked 12th in the world, largely thanks to a pair of tournament victories the previous summer in Stanford in Toronto. She had also turned 30 in the intervening months and history would suggest that her best years were now behind her.
2012 began with Serena retiring after her second-round match in Brisbane and then being soundly beaten 6-3 6-2 in the fourth round of the Australian Open against the unseeded Ekaterina Makarova. Her next tournament was Miami where she lost to Caroline Wozniacki 6-4 6-4 in the quarterfinals. Notably, this was the only time in eleven career meetings between the two that Wozniacki ever came out on top.
Therefore, heading into Charleston, there was little sign that any momentous shift in fortune was on the cards for Serena. She had won the tournament once before, in 2008, but it was far from the happy hunting ground that so many other tournaments have proved to be for her over the years.
And yet.
Serena raced through the field without dropping a set all week. In the semi-finals she steamrollered Samantha Stosur (#2 seed) 6-1 6-1, and if that was not emphatic enough, she then went on to decimate Lucie Safarova (#9 seed) 6-0 6-1 in the final. Serena backed this up by winning her very next tournament outing in Madrid, and she went on to finish the year with seven titles in total, her best tally since winning eight, a decade earlier, in 2002. The 2012 haul included wins at Wimbledon, the US Open, the WTA Championships, and a first gold medal in singles at the Olympics, thereby completing the career Golden Slam.
This was the beginning of a hugely fruitful period for Serena. Between April 2012 and August 2015, she won 30 of her (to date) 73 titles, including 8 of her (to date) 23 Slams, and all of this after turning 30 years of age. In total, Serena has so far won 10 Grand Slam titles since passing that milestone. By comparison, Margaret Court's 24th and final title came at the age of 31, Steffi Graf's 22nd and last she won at 29, and even Martina Navratilova, famed for her longevity, only won 3 of her 18 singles titles after hitting the big 3-0. When Serena turned 30 with "just" 13 Grand Slams to her name, it seemed highly unlikely that she would ever catch up to the aforementioned leaders, but she has since broken Graf's Open Era record and is just one away from tying Court's all-time record. Even now at 38 years old, few would dare bet against her succeeding.