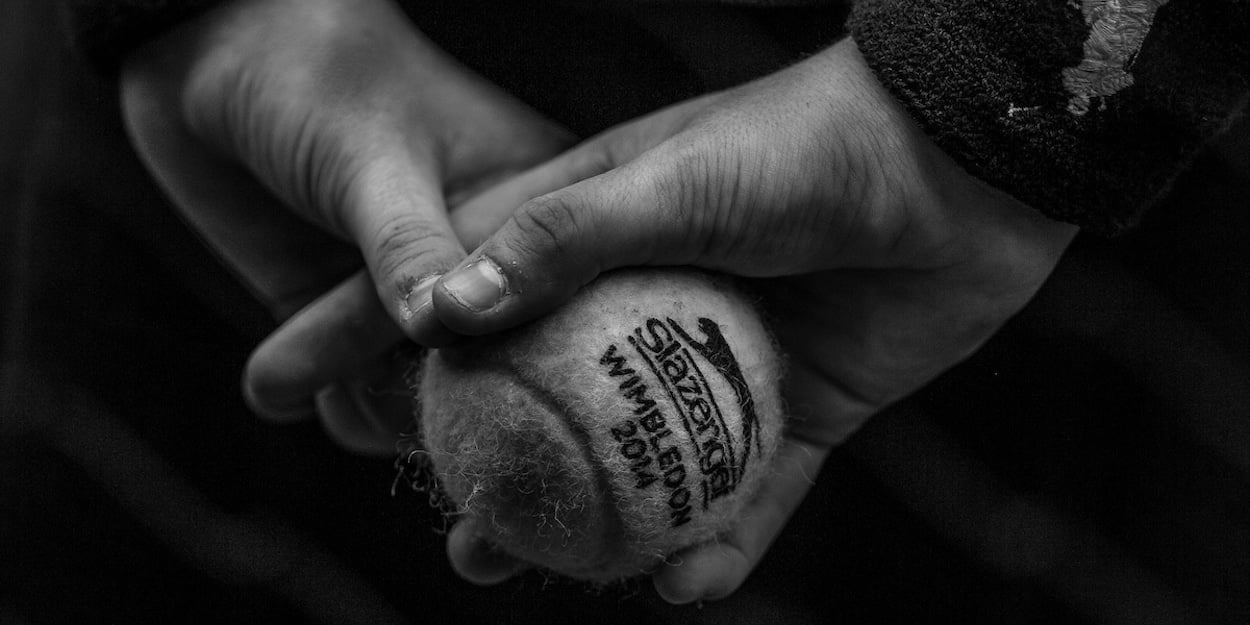 On this day in history… A future Grand Slam champion survives the sinking of RMS Titanic
On 15th April 1912, RMS Titanic sank in the early hours of the morning after colliding with an iceberg in the North Atlantic Ocean. Amongst the survivors was Richard "Dick" Norris Williams who went on to have a successful tennis career in the succeeding years.
Williams, who had been educated in Switzerland, was travelling to the States to continue his studies at Harvard University. He was travelling with his father and although they were first class passengers that was not enough to secure them a place in the lifeboats as the Titanic was notoriously ill-equipped and women and children took priority. Whilst awaiting his fate, the 21-year-old Richard reportedly broke down a door to rescue a trapped fellow passenger, only to be threatened with a fine by a passing crew member for damaging ship property. This incident was later used as inspiration for a scene in the 1997 Oscar winning film. Williams stayed on the ship for as long as possible before finally diving into the icy waters where he managed to swim across to one of the lifeboats. His father, however, did not survive.
**Sorry to interrupt but we wanted to inform you that the latest 164 page, print issue of tennishead magazine is now FREE for everyone to order (It normally costs $25/£12). There is a small shipping cost but we'll deliver anywhere in the world. Or you can order a copy for yourself and a free copy for a friend.**
The boat that Williams reached was Collapsible Boat A, which had been the last to leave Titanic. Its canvas sides had not been fully erected and it departed the ship with more passengers than it could safely bare. Others climbed in from the sea and by the time Williams reached the boat it was already partially submerged, meaning he could do no more than hold onto the sides. In the hours that passed as the lifeboats waited to be rescued, many of Collapsible Boat A's passengers succumbed to the freezing conditions and Williams was able to climb aboard. Only thirteen people were left alive when another lifeboat came by to rescue them before their eventual transferal to RMS Carpathia.
Having spent hours in the cold, much of it with his feet and legs underwater, Williams was severely frost-bitten by the time he boarded Carpathia. The ship's doctor recommended that Williams have his legs amputated, but he refused, instead forcing himself to fight through the pain, get out of his stretcher, and walk around the deck to the best of his abilities. His decision was soon vindicated as he kept the use of his legs and just four months later he won the mixed doubles at the US National Championships (now the US Open).
Williams went on to be Harvard's two-time intercollegiate champion in both singles and doubles, he won the US National Championships singles title in 1914 and 1916, as well as the doubles there in 1925 and 1926, and he won in the men's doubles at Wimbledon in 1920. Furthermore, he was the member of a number of winning Davis Cup teams and he even won an Olympic gold medal in 1924, partnering Hazel Hotchkiss Wightman in the mixed doubles. Amongst all of his on-court success he still found time to serve for the United States Army during WWI, and was awarded both the Croix de Guerre and the Legion of Honor.
In later life, Williams became an investment banker in Philadelphia, where he died on 7th June 1968 at the age of 77.