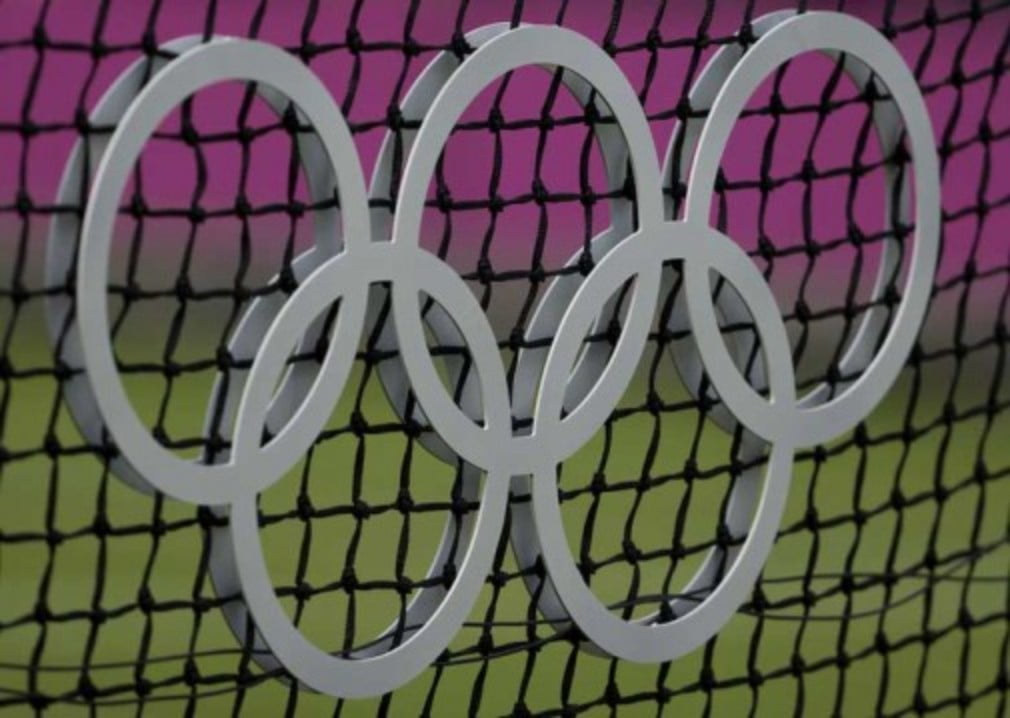 Olympic fever
Originally published on 29/07/16 00:00
What does the Olympics mean to you?
Elena Vesnina: It means a lot. I've watched the Olympics ever since I was a kid and have always dreamed of winning a gold medal for my country. I was in Beijing and London, and I feel this Olympic spirit. I know how much it means for athletes. It's one of the biggest tournaments in my life and I really hope I can do well.
Coco Vandeweghe: My goal from the moment I started playing sport was to be an Olympian, because my mom was an Olympian. It was something that was always watched and admired in my family, still even me to this day. An Olympic athlete is the creme de la creme of what they do. So for me to win a gold medal, or any medal, would be leaps and bounds ahead of Grand Slams because it's something I've always aspired to. I went to the Women's Sports Foundation Gala dinner last October and met all these great women athletes with gold medals. I was in awe of them, because I wanted what you have.
Monica Puig: Representing my country at the Olympics is something I've always wanted to do, and I know I'm going to enjoy it. It's going to be very memorable as it's my first time. That makes it really special.
Agnieszka Radwanska: I'm very happy I will be at the Olympics for a third time. It cannot go worse than the other times. Let's hope it's going to be much better.
Dominika Cibulkova: For me the Grand Slams are the biggest events. For some athletes, it's the Olympic Games. But for me it isn't. I really want to do well at a Grand Slam and that's my priority. Of course I want to do well at the Olympics too but it's not something I work for four years to achieve.
How important is the Olympics to your country?
Vesnina: In Russia, Olympic gold sounds more solid (than winning a Grand Slam). A lot of people who read the newspapers know Wimbledon and that's it. They don't know any other Slams. But they know the Olympics. For tennis players, Grand Slams are the most important tournaments. Winning a Grand Slam is the dream scenario in our lives. But the Olympics Games is totally different because you're not just playing for yourself. You're playing for your family and for your nation. It brings goosebumps.
Puig: It's a big thing, especially because sport is so big back home. Puerto Rican people take a lot of pride in their athletes and people who represent their country with dignity and pride. I really like giving back to them because Puerto Rico has been full of not-so-positive news as of late. I feel like it's a boost every time a sportsperson does well or qualifies for the Olympics, which is our main focus, so every time you hear that a new athlete qualified or that somebody won at something, you know, it automatically puts a smile on everybody's face. It's our responsibility to help Puerto Rico through bad times.
What do you hope to achieve at the Olympics?
Radwanska: The goal is always to win, especially as the Olympics are only once in four years so there aren't many chances. I'm going to do everything in my power to prepare and we'll see.
Cibulkova: If I could bring home a medal, it would be great.
Caroline Wozniacki: I want to play the Olympics, be the flag bearer, get that experience and win a medal.
Should there be ranking points available?
Radwanska: I think so. It's a tough draw. You're playing really good matches from the first rounds. There should be some points as there were before. Of course, you're not defending them next year, but this is a huge event. Also, if someone knows they have no chance for a medal, they're playing for nothing pretty much. I think that's why a few players decided to play something else that counts for their ranking.
Cibulkova: I was really sad and disappointed that there are no points for the Olympics. I think that takes away a lot of motivation for a lot of players. I think it's not right, and they should do something about it.
Radwanska, Cibulkova and Puig all qualified automatically for the Olympics Singles thanks to their rankings. Wozniacki's ranking was also high enough at the cut-off time but she had to appeal for inclusion (she was successful) after injuries prevented her from playing the minimum required number of Fed Cup matches. Vesnina and Vandeweghe both qualified for doubles but not singles.