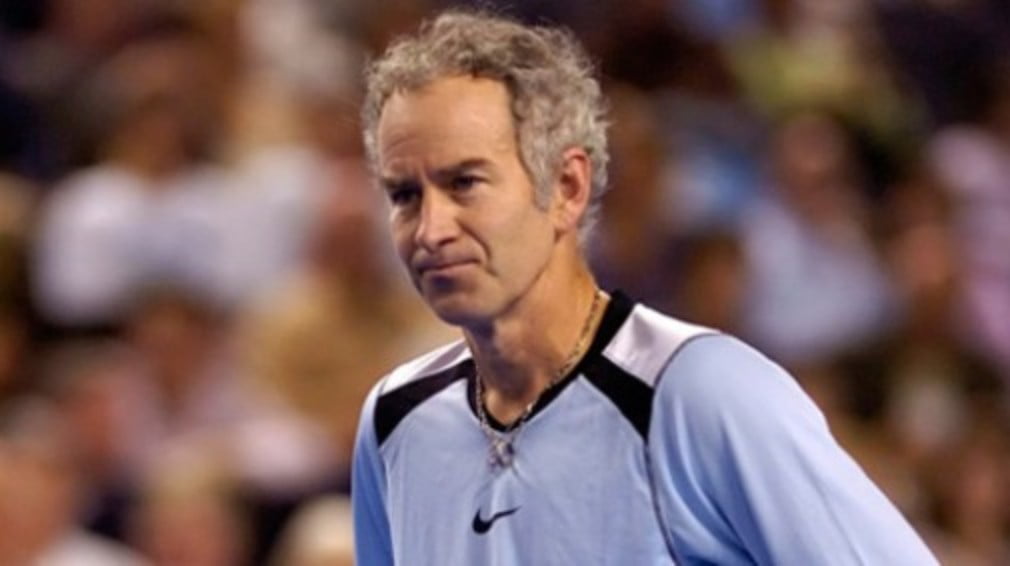 Old habits die hard – Big Mac defaulted
Originally published on 26/02/10 11:09
Talk about growing old disgracefully. John McEnroe revived the brat at the Hall of Fame Champions Cup, becoming the first player to be defaulted at an Outback Champions Series event.
McEnroe had won the first set 6-3 against MaliVai Washington and was trailing 2-4 in the second before all hell broke loose.
Has anything changed? – MaliVai Washington
Arguing a line call, McEnroe was issued a code violation for an audible obscenity. Things snowballed from there, and McEnroe's tirade at umpire Ray Brodeur earned him two abuse-of-official penalties.
Then, with the crowd booing and pleading that he start playing again, McEnroe responded with an obscene gesture and was ejected.
Has anything changed? said Washington afterwards. I guess he has one of those explosive personalities, you could say.
"There are a lot of things I can deal with, disputed line calls, stoppage in play. I have an issue when my opponent starts berating people, fans, and umpires. I said something to the official.
"As players, we are in control of the match. Officials are in charge of the integrity of the game.
McEnroe did not meet with press afterwards, but while he accepted the umpire's decision to default him, he denied making any gesture to the fans. The umpire, however, was sure of what he saw.
"He crossed the line," Joe Venison, the Champions Series co-founder and supervisor said. All players must abide by the same rules.
"Umpires tend to be intimated by John which generally means they are more lenient with him. He crossed the line today.
"He agreed to the first three code violations, but disagreed with the fourth (for an obscene gesture). John said that he did not do it, and the umpire said he 100 per cent categorically saw it. We have to go with the umpires ruling.
McEnroe will reportedly still compete in the round-robin matches at the Newport event.