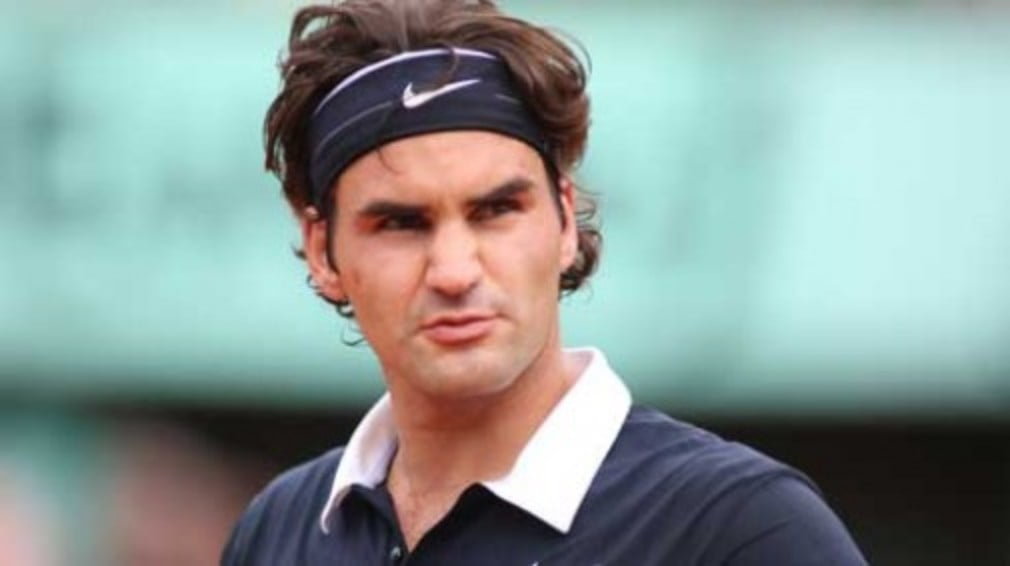 Novak in Fed's half of Wimbledon draw
Originally published on 26/02/10 11:04
If Wimbledon top seed Roger Federer is to win an unprecedented six open-era championships in a row, he will probably have to do it the hard way.
The world No.1 is, as many predicted, joined in the top half of the draw by Novak Djokovic. The pair are set to meet in the semis, but only if they can negotiate their way past a half of the draw including former Wimbledon and US Open champion Lleyton Hewitt, 2002 Aussie Open winner Thomas Johansson, two-time Grand Slam champ Marat Safin and 2003 French Open winner Juan Carlos Ferrero.
And Federer may face Gael Monfils, the man who pushed him hard in the Roland Garros semis and a former junior Wimbledon winner, in the third round.
Rafael Nadal, in contrast, has only one other Grand Slam champ in his half – US Open winner and former Wimbledon finalist Andy Roddick, who looks to have a low-profile route to the semis. Not to say that Nadal will certainly have it all his own way – Andy Murray is also in the bottom half, and a potentially tricky second-round match against either the in-form Ernests Gulbis or ace machine John Isner awaits the Spaniard.
In the first round, Fed faces Dominik Hrbaty, Djokovic plays Michael Berrer and Nadal faces qualifier Andreas Beck.
Andy Murray has drawn Frenchman Fabrice Santoro in the first round at Wimbledon. Santoro has never got beyond the third round at the All-England Club, but the veterans unusual double-fisted style has perplexed opponents for years.
In the women's singles, Venus and Serena Williams, who have won six of the past eight Wimbledon titles, have been placed in opposite sides of the draw.
Venus, the defending champion and four-time winner, is No.7 seed this year and will face British wildcard Naomi Cavaday in the first round. No.6 seed Serena, who beat her sister for back-to-back Wimbledon titles in 2002 and 2003, faces Estonia's Kaia Kanepi.
Top seed Ana Ivanovic of Serbia is in Serena's half of the draw, but the two won't meet until the semis. Ivanovic, bidding to win back-to-back Grand Slams, will take on Paraguay's Rossana De Los Rios in the first round.
The Serb, who lost to Venus in the Wimbledon semifinals last year, doesn't appear to have much difficulty early. France's Nathalie Dechy could be a second-round opponent, while her fourth-round opponent could be Hungarian rising star Agnes Szavay.
Anna Chakvetadze, Patty Schnyder and Nicole Vaidisova could be potential quarterfinal matches for the World No.1. Ivanovic beat Vaidisova in last year's quarterfinals after saving three match points.
Venus could meet Jelena Jankovic in the quarterfinals. The No.2 seed faces Olga Savchuk of the Ukraine in the first round.
No.3 seed Maria Sharapova, the reigning Australian Open champ and 2004 Wimbledon winner, will open against French qualifier Stephanie Foretz. Elena Dementieva, Dinara Safina, or American veteran Lindsay Davenport could be waiting for her in the quarters.
Davenport, the No.25 seed and 1999 Wimbledon champ, will play Renata Voracova of the Czech Republic in the first round and could meet No.5 seed Dementieva in the third. No.9 seed Safina, finalist at the French Open, will meet Yung-Jan Chan of Taiwan in the first round.
There were mixed fortunes for the Brits. Alex Bogdanovic will meet Italy's Simone Bolelli while fellow wildcard Jamie Baker is up against another Italian, Stefano Galvani. Chris Eaton, a shock qualifier, has been rewarded with a first round match against Serbia's Boris Pashanski.
As for the British women, 19-year-old Cavaday could hardly have been handed a more difficult draw than Williams. She is ranked 192 places below the American world No.7. British number one Anne Keothavong, the only Briton other than Murray to have qualified into the main draw by virtue of her world ranking, meets unseeded American Vania King.
Full details of the draw can be found here.