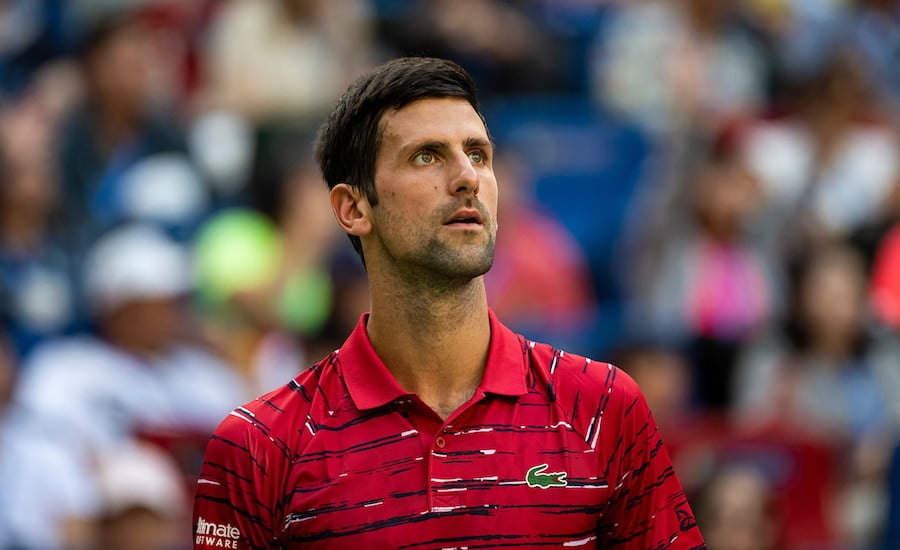 "Novak doesn't like that" Insider reveals how to put pressure on Novak Djokovic
Novak Djokovic is one of the greatest players of all time but his coach has revealed a specific game style that the great Serb doesn't like playing against
Novak Djokovic is uncomfortable when his opponent isn't afraid to hit and come in to the net according to his coach and former Wimbledon champion Goran Ivanisevic.
Ivanisevic was speaking before his pupils latest match against Stefanos Tsitsipas with the young Greek player going into the match leading 2-1 in his rivalry with Djokovic. But Djokovic managed to overcome Tsitsipas this time in a very dominant 6-1, 6-2 victory
Ivanisevic was asked how he goes about preparing Djokovic for the match?
Ivanisevic said, "Tsitsipas is my favourite young player. He's playing amazing tennis with a heart. He's not afraid to hit big and come into the net. Novak doesn't like that putting too much pressure. But if Novak brings his A game then it doesn't matter who is on the other side of the net. Then its very tough to beat him. It doesn't matter that he beat him 3 weeks ago. He needs to play unbelievably to beat him again."
Djokovic lost to Tsitsipas at the Shanghai Masters but with today's vuictory he is now level at 2-2 in his head to head with the World no.7.
Look ahead to the rest of the tennis year with our guides to every tournament on the ATP Tour and WTA Tour. Can't visit the tournaments you love? Read our guide on how to watch all the ATP Tour matches on TV. For more news, explore Tennishead magazine here or subscribe to our free email newsletter here.