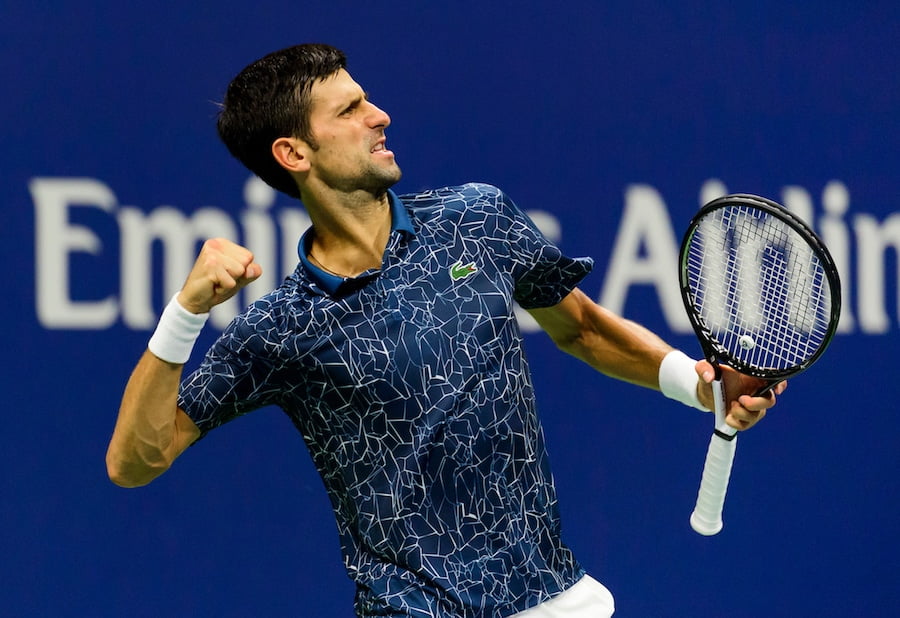 Novak Djokovic's tournament schedule for 2019
World No.1 Novak Djokovic has confirmed his official 2019 tennis tournament schedule up until Wimbledon in July. Here, Tennishead details his complete schedule by expertly predicting the tournaments he will play after Wimbledon
In 2019 the big news is that Novak Djokovic has already confirmed he will play two fewer clay court tournaments than he played in 2018. He will not play at Monte Carlo or Barcelona. Surely this decision says a lot about his level of fitness in 2018 going into the French Open where he suffered a shock quarter final defeat to the young Italian star Marco Cecchinato.
Djokovic's main career goal is undoubtedly to win more Grand Slam singles titles than anyone else and therefore go down in history as the greatest player of all time (G.O.A.T.), at least until someone else beats his record! So a renewed focus on winning the French Open by playing less tournaments in the run up to Roland Garros makes perfect sense.
Of course he could still add more clay court tournaments back into his schedule at short notice, but the fact that he's already announced his schedule up until Wimbledon does make it look like he's made the decision already.
The other interesting change to Novak Djokovic's confirmed 2019 tournament schedule is that he won't be playing at Queens Club which means he won't have any official tournament play on grass before starting his campaign at the All England Club in early July. This is interesting as in 2018 he did play Queen's and then went on to win Wimbledon quite comfortably. We can only guess that he feels tiredness is going to take an even greater toll on his body as he gets older so he's following Federer's example of 'less is more'.
Novak Djokovic's 2019 tournament schedule is as follows:
JANUARY
Qatar Open, Doha, UAE (December 31, 2018 – January 5, 2019)
Australian Open (January 14 – 27)
MARCH
Indian Wells, USA (March 7 – 17)
APRIL
Monte Carlo Masters (April 14 – 21)
MAY & JUNE
Madrid Open, Spain (May 5 – 11)
Rome Masters, Italy (May 12 – May 18)
Roland Garros (May 26 – June 9)
Queens Club, London (June 18 – 24)
JULY
These next tournaments are his predicted schedule based on our analysis. This will be updated once confirmed by Djokovic
AUGUST & SEPTEMBER
Montreal Canadian Open, Canada (August 5 – August 11)
Cincinnati Masters, USA (August 11 – 18)
US Open (August 26 – September 8)
Laver Cup, Switzerland (September 20 – September 22)
OCTOBER
Shanghai, China (October 6 – 13)
Paris, France (October 28 – November 3)
NOVEMBER
ATP Tour Finals, London (November 10 – 17)
Davis Cup Finals, Madrid (November 18 – November 24)
Look ahead to 2019 with our guide to every tournament on the ATP Tour, the WTA Tour and the ITF Tour
If you can't visit the tournaments you love then do the next best thing and read our guide on how to watch all the ATP Tour matches on television in 2019
To read more amazing articles like this you can explore Tennishead magazine here or you can subscribe for free to our email newsletter here