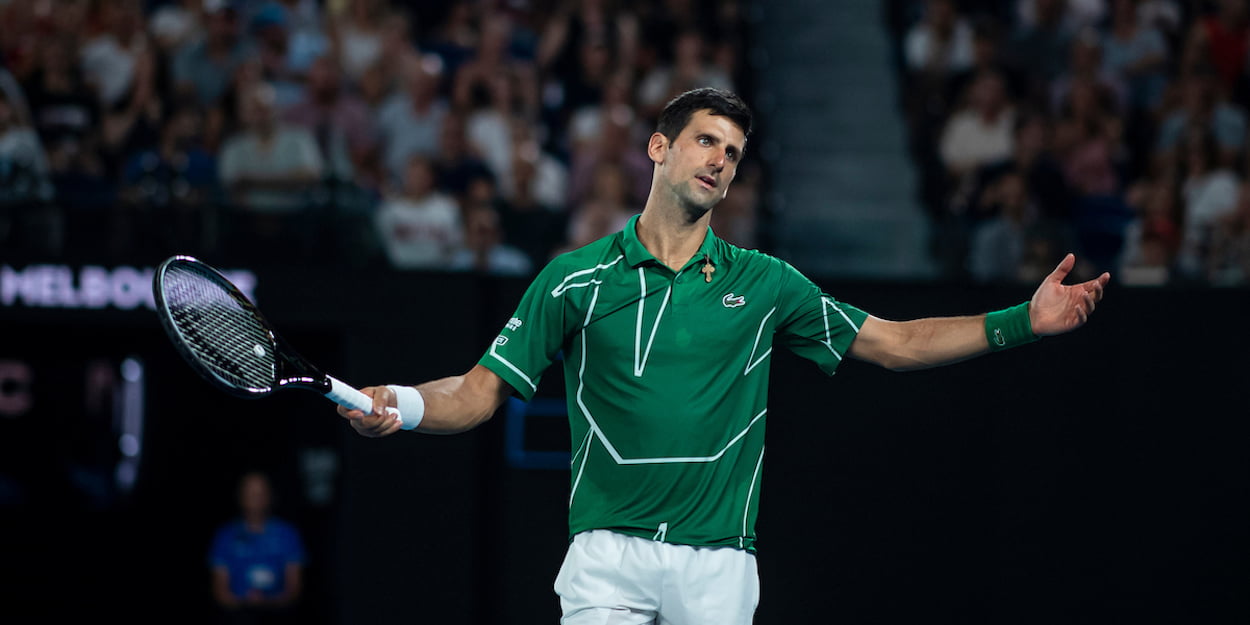 Novak Djokovic takes swipe at 'unacceptable and unfair' tennis authorities after on-court spat
Novak Djokovic took the opportunity to have another pop at the tennis authorities after an on-court spat with an umpire over the implementation of the serve clock rule.
Djokovic easily overcame Damir Dzumhur 6-1, 6-4, 6-1 in the first round of the US Open on Monday.
However, he was also incensed when he fell foul of the serve clock.
The rule is being enforced more stringently at the US Open than it was at the Western and Southern Open last week, but Djokovic claimed he was not informed and says it illustrates why he is pushing for political change in tennis.
"Yes, that's the problem that I have," Novak Djokovic explained.
"I was not aware of it. No one really brought it to my attention. The lack of communication is something that worries me once again.
"I mean, that's something that really upset me. I don't mind if someone communicates and maybe asks the opinion of us players because we're the ones who are supposed to play. But it's going to greatly affect the match.
Novak Djokovic had it all going today.@Djokernole I #USOpen pic.twitter.com/6DTFZt8nIT

— US Open Tennis (@usopen) September 1, 2020
"We've played in the certain tempo, so to say, got used to it during the Western & Southern tournament, which just ended two days ago.
"Two days later we have a different rule that was just not communicated to us.
"That's something that I found just not acceptable, not fair. But I guess I have to deal with it, and that's it.
"I just think there should be a better job done in communication with players prior to changing things like this."
Djokovic has resigned from the ATP Players Council to form a new breakaway Players' Association in an attempt to give players a greater voice in tennis.
However, it was not been universally backed, with both Roger Federer and Rafael Nadal united against their rival in favour of the current system.