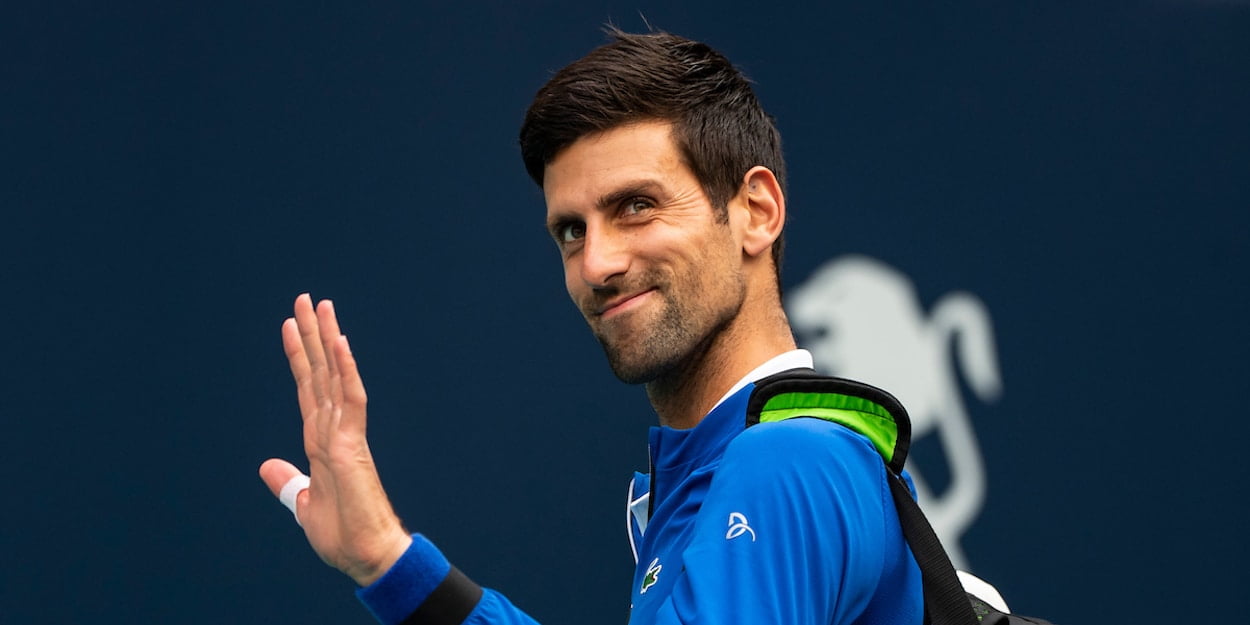 Novak Djokovic slammed for appearing to choose football instead of ATP meeting
Novak Djokovic is the President of the ATP Players Council but suggestions are that he chose a friendly soccer game instead of a meeting to discuss the future of tennis
A key tennis administrator has suggested that Novak Djokovic chose to have fun with tennis friends at an exhibition event rather than represent his fellow ATP players at a meeting of 400 influential people to discuss crucial matters for the return of professional tennis after the pandemic.
At the time of publishing no-one from the ATP Tour has confirmed or denied these reports that Djokovic didn't attend and no-one from Djokovic's own team has commented.
Djokovic, who is the current President of the Players Council which represents professional tennis players at all meetings, was pictured in a video laughing with Alexander Zverev and Grigor Dimitorv during a friendly football game seemingly at the same time as a Zoom conference was scheduled between 400 players and organisers to discuss the staging of the US Open and other events.
Various experienced tennis commentators have said that Djokovic wasn't one of the 400 people attending the zoom meeting.

The Vice President of the German Tennis Federation, Dirk Hordorff, was the person to mention this in a now deleted Tweet where he said, "Party and soccer in Belgrade but as president of the players council no time to attend the first zoom call with 400 players at ATP meeting. And after sending WhatsApp message to speak out against US Open. OMG."