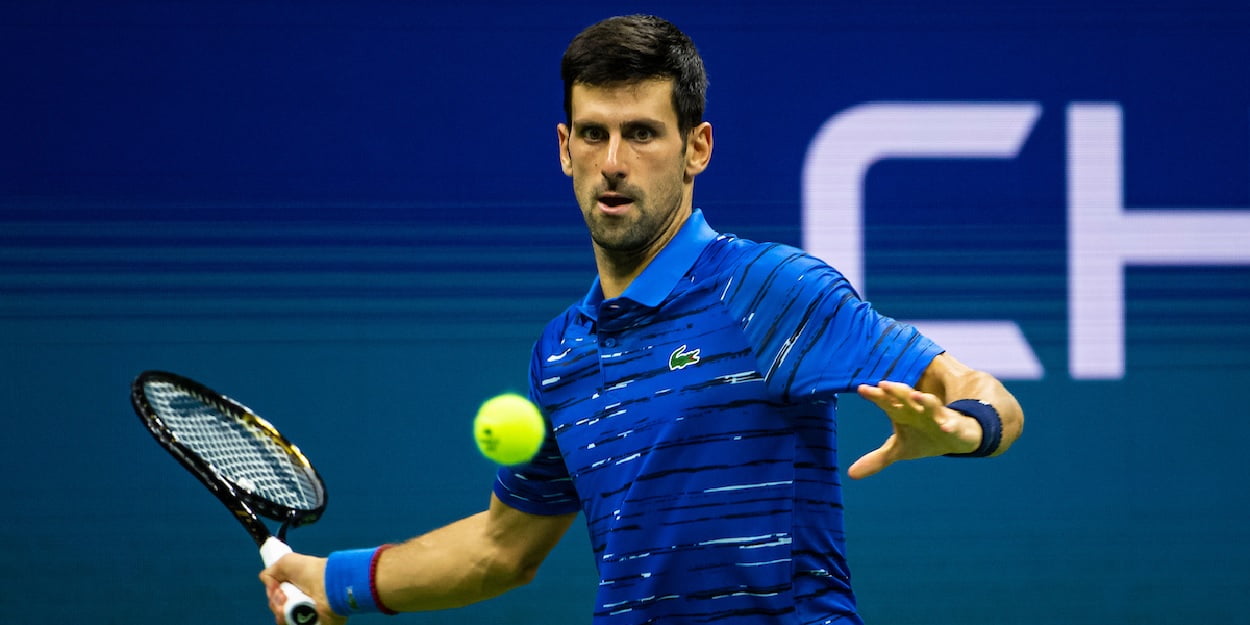 Novak Djokovic: 'I'm not feeling added US Open pressure despite Roger Federer and Rafael Nadal absence'
Novak Djokovic insists he doesn't feel any added pressure despite the absence of rivals Roger Federer and Rafael Nadal as he is expected to win no matter who he plays.
The Serb star is the overwhelming favourite to win the US pen this year, with only really Dominic Thiem and Daniil Medvedev credited with a realistic, if still outside, chance of stopping him.
However, he says that expectation does not increase the pressure on him, and he certainly didn't show any signs of creaking against Kyle Edmund on Wednesday.
"I don't feel any additional pressure compared with the pressure that is always there," Djokovic told Eurosport in their revolutionary Cub studio.
"As a top player you are expected to win every single match, especially on the big stage. I learned over the years how to face the pressure.
Thrilled to welcome men's world number one @DjokerNole into the new Eurosport Cube mixed-reality studio to discuss his second round win with @babsschett, what it is like to play in front of an empty stadium and how he deals with the pressure that comes with being Novak Djokovic. pic.twitter.com/jawgkbxMU2

— Eurosport (@Eurosport) September 2, 2020
"I recall a wonderful quote from Billie-Jean King on the entrance to the Arthur Ashe stadium – "Pressure is a privilege".
"I stand by that kind of quote and kind of a mindset. I accept it, it's not the last time I'll get to play on the centre court.
"I think my experience helps. Of course, in 99% of the matches against you, your opponents don't have anything to lose against you and they are going to go for their best tennis.
"But that's good for me, I think, because it makes me bring my A-Game and intensity from the very beginning.