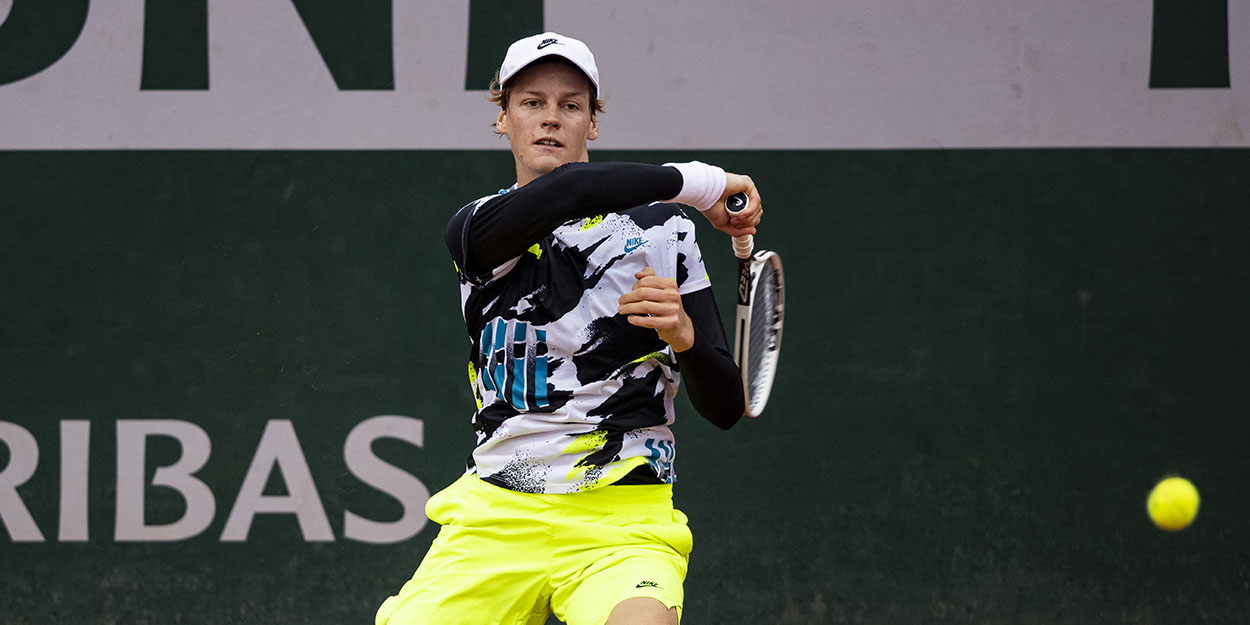 Novak Djokovic identifies his potential successor saying: 'He can be a top player'
Novak Djokovic has predicted a huge future for Jannik Sinner, saying he has the ability to become a 'top player in the world.'
Sinner has been one of the breakout stars of the interrupted 2020 season, reaching the quarter-finals at Roland Garros and generally impressing with his clean hitting from the baseline, which has been likened to the Djokovic's own game..
That has not slipped by the attention of the Serbian, who says he sees world number one potential in the Italian.
"I definitely see a lot of quality in the young players," said Djokovic.
"[Sinner] definitely possesses a game that is powerful and is with a lot of quality, and you can say he has the potential to be a top player of the world.
"Sinner is definitely, I would say, the leader of the guys younger than [Alexander] Zverev and [Stefanos] Tsitsipas, who I think by many experts' opinions the next 'top' top player."
Djokovic also had a waring for Sinner, though, saying the path to the top is harder than everyone realises when they are starting out.
"Many things have to come together in a career and life of a tennis player in order for him to be able to find his best and maximise his potential and to thrive every single year," Djokovic explained.
"And to endure, because I think you have a much better chance to have a great Grand Slam or a great season.
"But can you endure for three, four, five, 10 years? Fifteen years?"