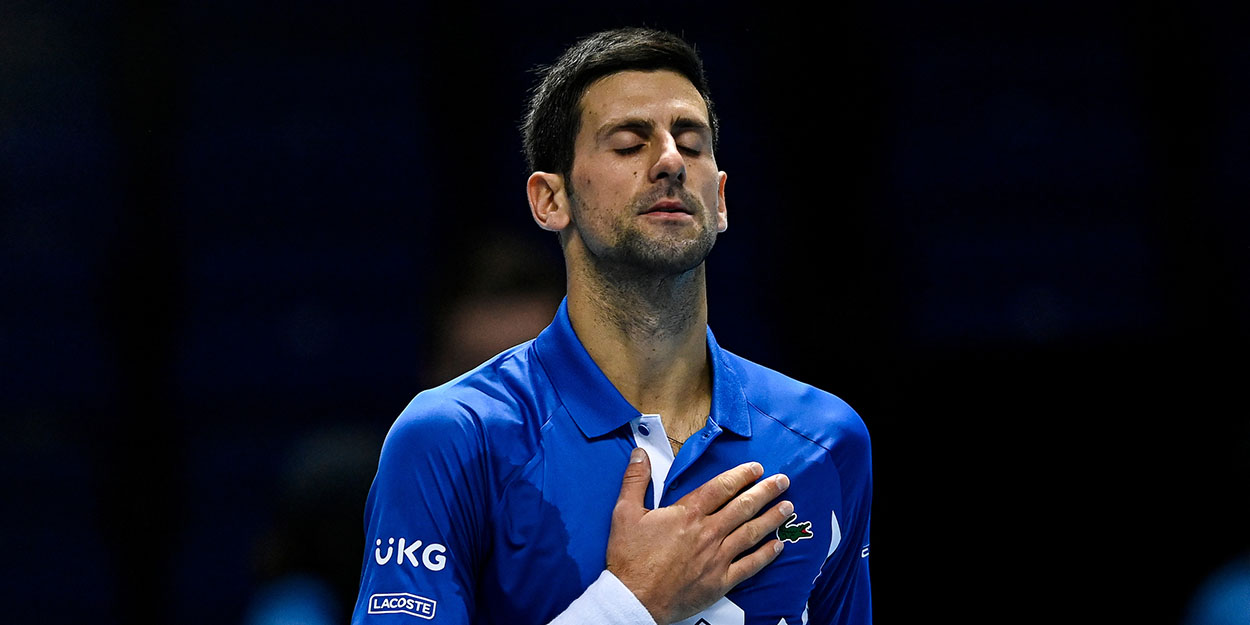 'Novak Djokovic has less energy than usual,' says ATP star
Novak Djokovic has 'less energy than usual' at the ATP Finals, says Matteo Berrettini who has trained with him this week. 
Berrettini is an alternate at the ATP Finals, meaning he is at the venue and available as a high-quality hitting partner for players.
In that role he has been able to get a great insight on the mood within the camp, and he says he has noticed a change in Djokovic from his usual demeanour.
"I have played with everyone here in London except Nadal," Berrettini told the Italian press, as per Tennisbuzz. "On free days he always trains with [Carlos] Moya.
"I see Medvedev [is playing] well but it is tough against Nadal.
"The winner of the Finals? I can't tell. There will certainly be two great semi-finals and then there will be a super final.
"Rafa is adapting to the indoor conditions. Djokovic has a little less energy [than usual] but he has only lost three matches this year and when the level rises he is always there."