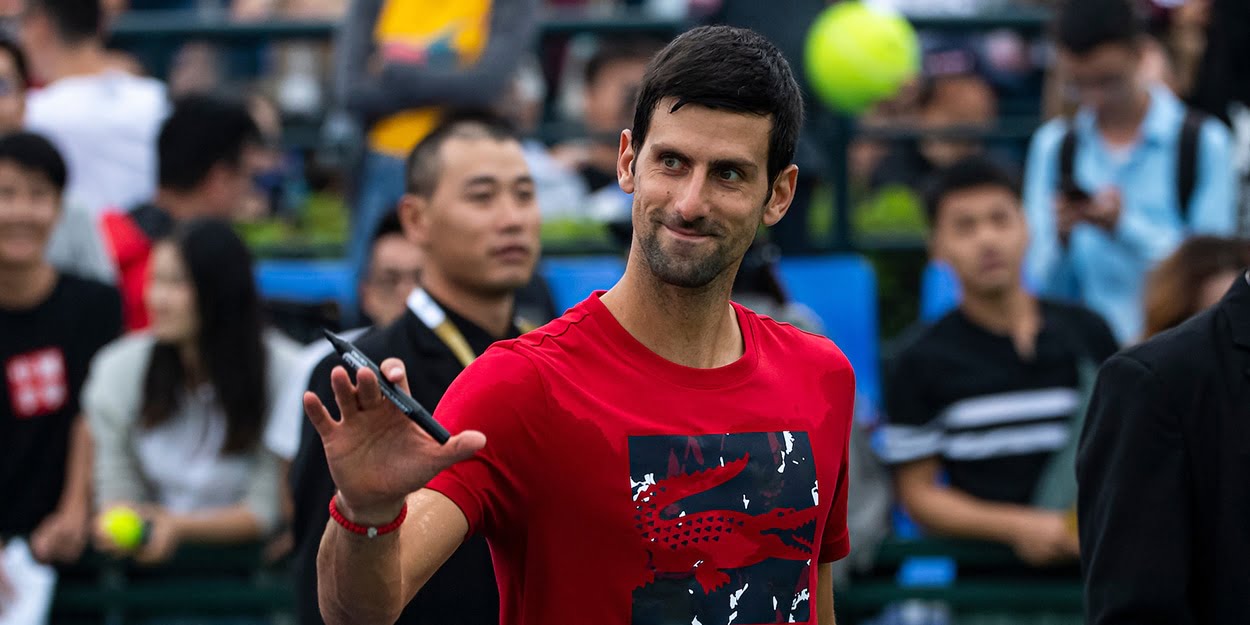 Novak Djokovic delights kids in the streets of Belgrade with a tennis lesson – while walking his dog
Novak Djokovic delighted kids on the streets of Belgrade this week when he gave out a tennis lesson – whilst walking his dog.
Djokovic lost the French Open final earlier this month to an inspired Rafael Nadal, leaving him three majors behind rivals Nadal and Roger Federer.
After vowing to refresh himself and come back stronger, he headed off to Bosnia for some rest before a trip home to Belgrade.
Whilst there, and walking his dog, he spotted the chance to help some youngsters, and he was more than happy to dish out some advice.
Djokovic says he will play two more tournaments this year before calling it a season, though they won't include the Paris Masters.
First he will play in Vienna followed by the ATP Finals as he looks to secure the a record-equalling sixth year-end world number one spot.
"This has been a pretty strange season, but I hope to finish it in the first position," he explained. "That is my goal and what I keep working on.
"I have played a lot in the last two and a half months. With the addition that I have not been able to go out or travel a lot.
"First because of the restrictions and then because of the quarantine rules in the tournaments. That has left me very exhausted on a mental level."