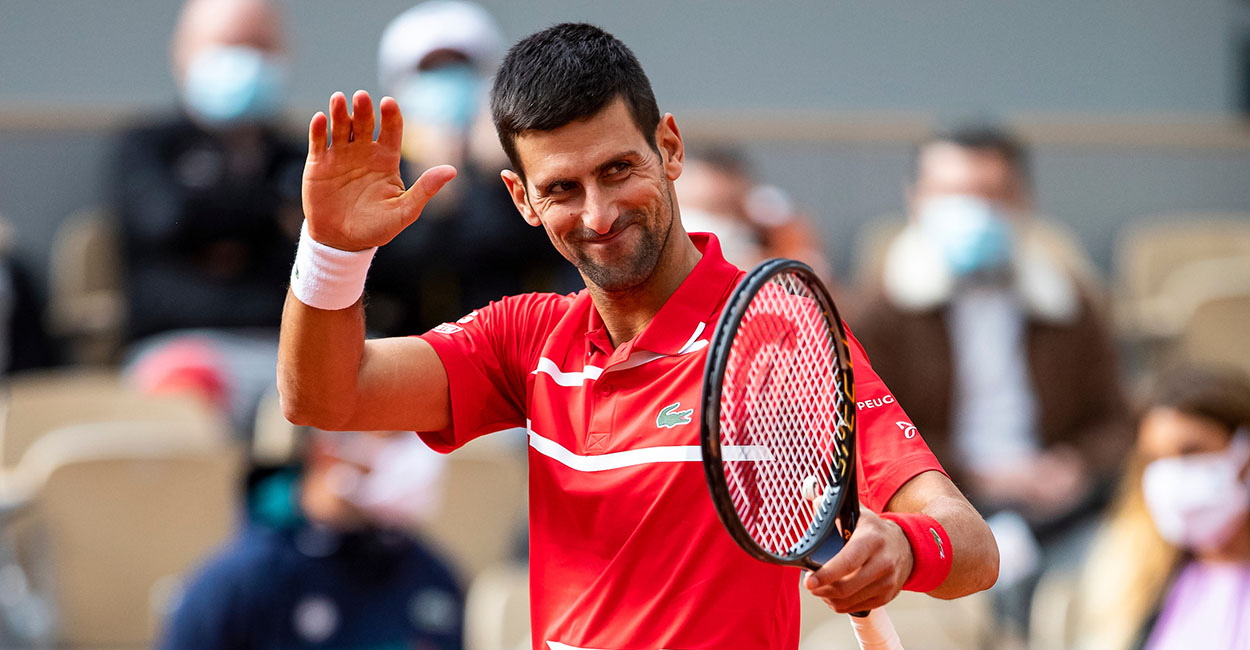 Novak Djokovic declares himself 'proud and happy' after equalling another Roger Federer record
Novak Djokovic declared himself 'proud and happy' after equalling Roger Federer's record of winning 70 matches at every Grand Slam.
Djokovic completely overpowered Ricardas Berankis on Thursday, thrashing him 6-1, 6-2, 6-2 to claim his 70 win on the clay of Roland Garros.
It was easily enough to put him into the third round of the French Open, as well as to reign in another Roger Federer record.
"Grand Slams are obviously the biggest tournaments in our sport," Novak Djokovic told reporters.
Novak Djokovic joins Roger Federer in a VERY exclusive club as the only men to win 70+ matches at each Grand Slam.

🇨🇭Roger Federer:

🇦🇺:102 – 🏆6️⃣
🇫🇷: 70 – 🏆1️⃣
🇬🇧: 101 – 🏆8️⃣
🇺🇸: 89 – 🏆5️⃣

🇷🇸Novak Djokovic:

🇦🇺: 75 – 🏆8️⃣
🇫🇷: 70 – 🏆1️⃣
🇬🇧: 72 – 🏆5️⃣
🇺🇸: 75 – 🏆3️⃣

👏👏👏👏

— TennisBuzz (@TennisBuzzBlog) October 1, 2020
"Historically, they count the most. So, of course, winning that many matches in each slam is a great achievement, and of course it makes me proud, makes me happy.
"Over the two weeks it takes a lot of energy and effort to invest into winning a Grand Slam.
"It's kind of a confirmation for me that I have been able to play my best tennis throughout my career in the biggest tournaments."
Rafael Nadal is not likely to join Djokovic and Federer in the 70+ club any time soon
The Spaniard managing only 53 wins at Wimbledon so far, 65 at the Australian Open, and 64 at the US Open.