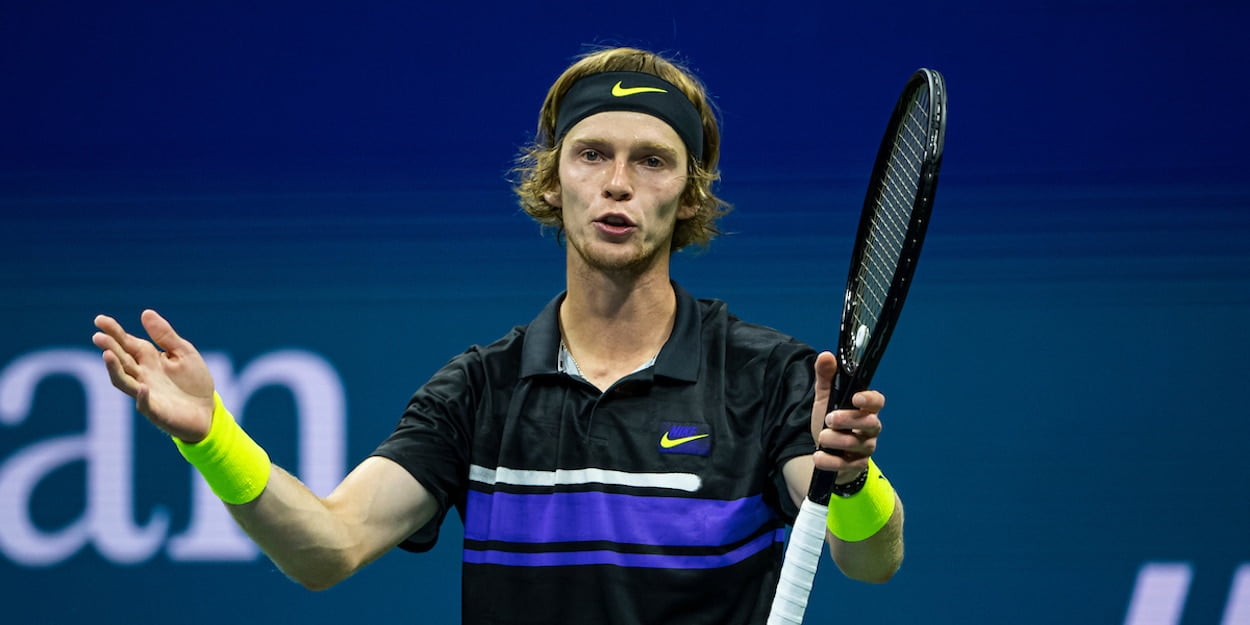 "Nobody is going to punch you in the face on a tennis court!" Andrey Rublev opens up on his other passion
Andrey Rublev says that training in a boxing gym has been an important factor in his fitness regime. The 22-year-old Russian, who won the titles in Doha and Adelaide at the start of this year, is the son of a boxer and believes he has benefited from his connections with his father's sport.
"When I was 13 or 14 years old you can't normally do proper fitness training with weights, so I was using boxing training for my fitness," he said. "In boxing you need to have huge endurance. I was using it more for this and just to get my arms stronger and my legs more co-ordinated, so it was more from a fitness point of view."
Andrey Rublev says that working out in a boxing gym is still a way of bringing variety to his training regime. "For sure it's something different," he said. "You think you're doing boxing rather than fitness training. When you do other sports it's always more interesting. When you're a kid you also want to try everything."
However, Rublev says there was never any danger that he would follow in his father's footsteps and take up boxing. "When I was a kid I was always in the gym, but I didn't like it," he said. "When I was there, I wanted to leave. But when I was on the tennis court, I liked it a lot."
Does he see any similarities between tennis and boxing? "What's similar is that it's only you against your opponent," he said. "It's one against one. What's different is that nobody is going to punch you in the face on a tennis court!"
Rublev broke into the world's top 100 three years ago but dropped out of it at the start of 2019. However, from No 102 in the rankings last March he climbed 88 places to his current career-high position at No 14.