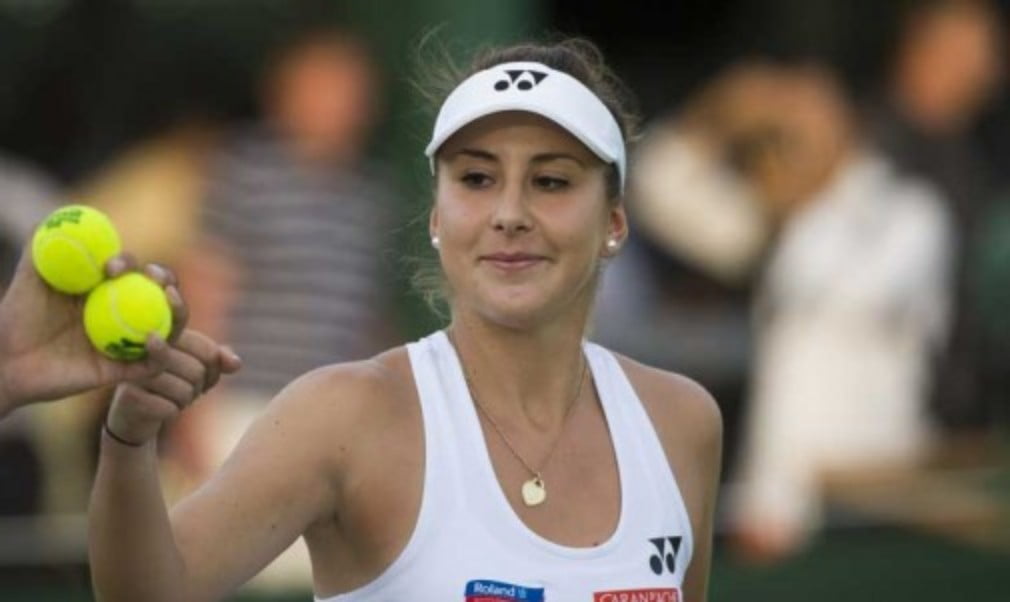 No grass court stress for returning Bencic
Originally published on 14/06/16 00:00
The world No.8 returned to action at the Ricoh Open in 's-Hertogenbosch last week, where she lost in the semi-finals to Kristina Mladenovic. Speaking ahead of the Aegon Classic in Birmingham, Bencic revealed she opted to skip Roland Garros in order to focus on the grass court season.
"I started training [mid-May]," Bencic said. "Physically I would have been ready for Roland Garros but I didn't go because I wasn't prepared. I hadn't played for five weeks so I couldn't go to Paris and expect to play with the top players. It didn't make sense.
"It's much better than to stress to prepare for Roland Garros and there was not chance I could do well so I could properly prepare for grass. It's nice to be back on the court, especially on grass, it all seems a little bit easier."
A former Wimbledon junior champion, Bencic has more than 900 points to defend on the grass this season, having made two finals last year – finishing runner up in 's-Hertogenbosch and winning her first WTA title in Eastbourne – and reaching the fourth round at Wimbledon. However, she insists she is not feeling the pressure and is determined to enjoy her favourite part of the season.
"Every grass season I've played was very positive," Bencic said. "I always look forward to the grass. After Wimbledon I am so sad because I have to wait another year to be on the grass.
"There are always some points we need to defend. It doesn't make sense to me to make targets because anything can happen so you just enjoy the journey and try to give your best every tournament.
"Why would you stress, everyone has pressure, but its just an extra pressure to add so its better not to think about it and just play. It doesn't matter what time you reach it just if you reach it some day it's good."
Bencic admitted that seeing Angelique Kerber and Garbine Muguruza win their first Grand Slams, at the Australian Open and Roland Garros, respectively gives her confidence that she can make the breakthrough too.
"I beat both of them so actually it's very positive for the other players because you feel like you can [win a Slam] as well some day," said the 19-year-old, who also has career wins over Serena Williams, Simona Halep, Agnieszka Radwanska and Caroline Wozniacki. "You see their big emotions and I'm really happy for both of them that they reached it. It's good to know that anyone can win a Grand Slam and maybe also me one day."