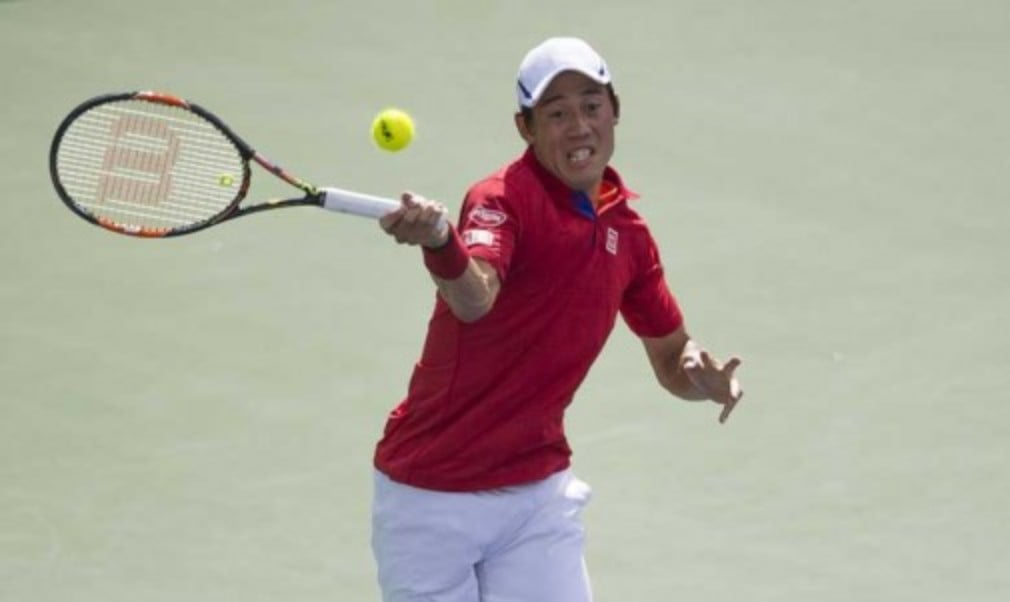 Nishikori wary of big-serving Groth
Originally published on 27/06/16 00:00
Nishikori is seeded No.5 at Wimbledon, in part due to an impressive run of form through the clay court season. In six tournaments from Indian Wells through to the fourth round at Roland Garros the only players to beat him were Rafael Nadal and Novak Djokovic. In Rome he played three sets against the world No.1 Djokovic and took the first set.
"From the beginning, he was showing that he knew what his game plan is and he came out on the court with intent, hitting the ball along lines, cross-courts, both sides, being aggressive on the return. It was a flawless first set," said Djokovic.
On the grass, aside from an exhibition match at Hurlingham where he played Richard Gasquet, the 26-year-old has not played any tournaments, citing an injury to his oblique muscles, which forced him to withdraw from Halle. On the eve of the Championships Nishikori admitted he is still not back to full fitness.
"I am feeling good," said Nishikori, who missed last year's Championships with a calf injury. "I had almost one week after I got injured, so I should be fine. I mean, not 100% yet."
Wimbledon is the only Slam where the world No. 6 has never reached the last eight. "It's always my goal to get to quarter-finals, semis here," said Nishikori, "because I haven't done really well in the grass court season.
"But if I can win a couple of matches with good tennis, I think I will get more confidence on grass, and I will get good rhythm on a grass court."
Whether he is able to get into that rhythm depends very much on his big hitting first opponent, Sam Groth. The Australian was ranked as high as No.24 last February but Groth has not been without his injuries either, and has slipped to No.123 in the world rankings.
Nishikori won their only previous encounter in straight sets on the hard courts in Washington last summer, but Groth's game is well suited to the grass.
"If I was ever gonna cause an upset at a Slam I feel like this is the one," Groth told Linda Pearce, writer of the Age in Melbourne. "It's probably the surface that suits my game better than any other, and I probably wish I was playing 20 years ago when every tournament was on this surface."
For Nishikori, he believes his love of Wimbledon will continue to grow with more success on the grass.
"Wimbledon has a lot of history," he said. "I think the first Slam I knew was Wimbledon. When I come here, I feel something special. The only thing is I haven't done really well here yet. If I can win more matches here, I think I will love it more.
"I like grass," he added, "but I need more confidence to win a couple more matches. I have tough first round, especially on grass.
This story is brought to you by Wilson, the global leader in performance tennis