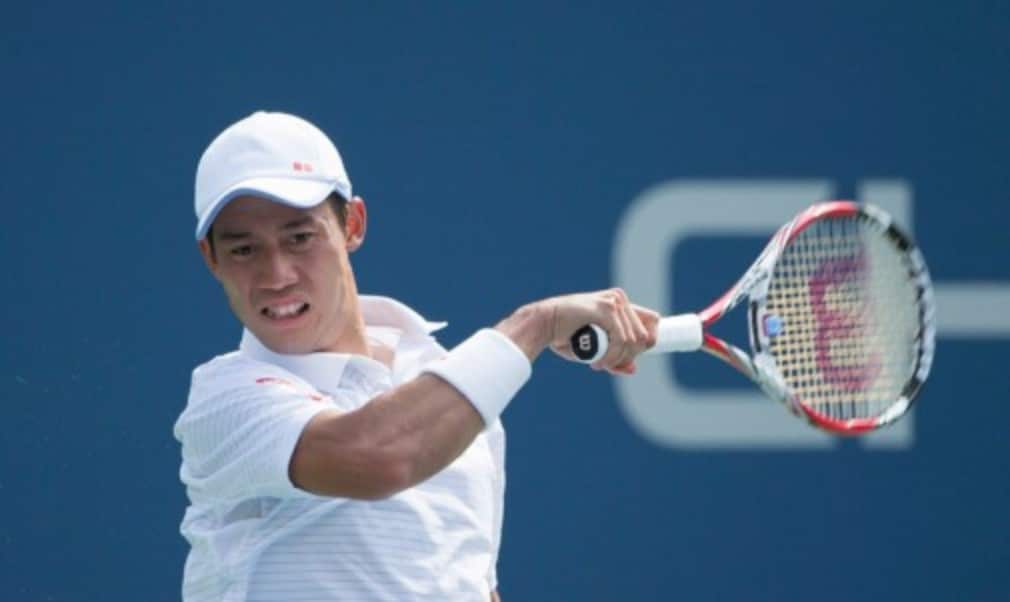 Nishikori upbeat after run to US Open final
Originally published on 09/09/14
To get there, Nishikori, who is the first Asian man to play in a Grand Slam singles final, defeated three top-five seeds, No.5 seed Milos Raonic, No.3 seed Stan Wawrinka and top seed Novak Djokovic. He had never gone beyond the quarter-finals of a Grand Slam before – his previous best run at a major was a quarter-final at the 2012 Australian Open.
"It's a great feeling after beating those guys," said Nishikori, who had little time to practise before the tournament after having a cyst removed from the big toe of his right foot. "First final. I mean, even semis. But very excited these two weeks. You know, I didn't expect anything coming here. Before I was injured and had little practice. Yeah, there are so many positive things for sure that I can take from these two weeks beating Stan and, Novak again. You know, I am disappointed of course today, but it has been a very good two weeks."
A few years ago Nishikori, who is also the first player seeded 10 since Pete Sampras in 2001 to reach the US Open final, might have lacked the athleticism to play two long matches; he played two consecutive four-hour matches against Milos Raonic and Stan Wawrinka and had been on court for 16 hours and 26 minutes.
"I think I showed my potential I can beat anybody now," he said. "So if I keep training hard and also practise hard, I think I have more chances coming up"'.
The message from Michael Chang, the former World No.2 and 1999 French Open Champion, and now his coach has also been positive. "He congratulated me, because nobody was expecting me to make it to the final". Chang's advice to Nishikori was "Keep working hard".
Nishikori's next goal after the US Open is to qualify for the ATP World Tour Finals in London. He is currently in sixth place and his run here, will propel him to a career-high world ranking of No.6. It would be the first time Nishikori has made it to the year-end finals.
The Japanese player, whose racket of choice is a Wilson Steam BLX, is one of a group of players climbing up the rankings to challenge the old order so long dominated by Roger Federer, Novak Djokovic and Rafa Nadal. In fact this US Open final is the first major final that did not feature Federer, Nadal or Djokovic since the Australian Open in 2005.
The 24-year-old is aware of the changing order. "I think it's great for the tennis. For me, I'm not that young anymore, so I have to put pressure on myself to do well".
This story is bought to you by Wilson, Official Ball of the US Open since 1979