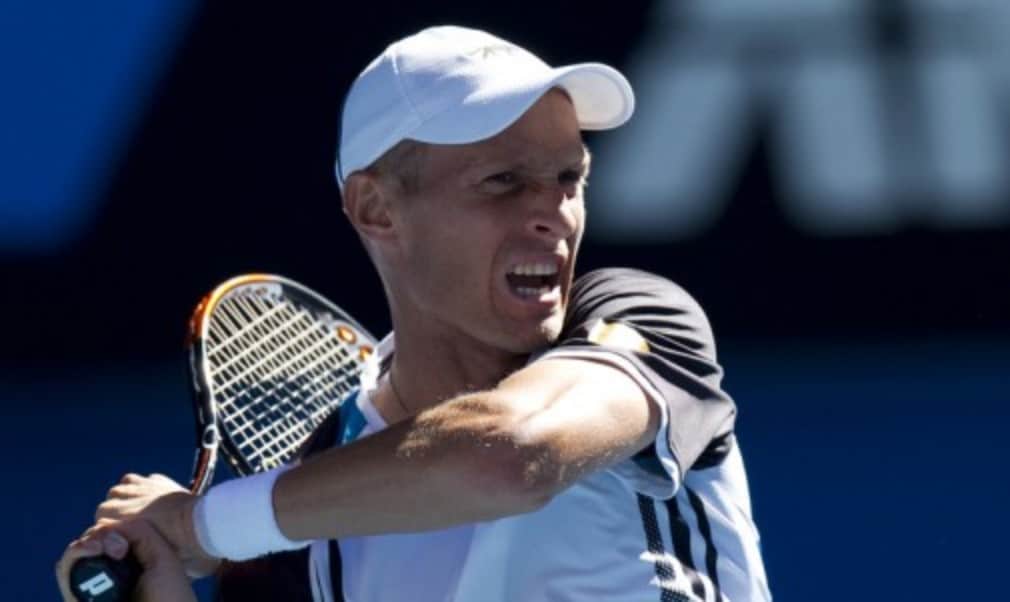 Nikolay Davydenko retires from the ATP Tour
Originally published on 17/10/14
Davydenko, 33, played his last match at the French Open this year, losing to Robin Haase in the first round. He has struggled with injury and fitness for the last few years after damaging his wrist in 2010 and has not won consecutive matches this season.
"The time has come. I have my whole life to live. I officially announce my retirement from professional tennis," he said.
"I decided to retire in June after Roland Garros. I felt I could not play at the level I used to play at. I practised twice a day but I felt I couldn't achieve the result I wanted. But I was waiting for the moment when I could wake up and say to myself it was enough."
The Russian reached a career high-ranking of No. 3 and reached four Grand Slam semi-finals, twice at the French Open and twice at the US Open. He also won the Davis Cup with Russia in 2006 when they defeated Argentina in the final.
Davydenko's most notable achievement was winning the Tour Finals in 2009 when it was first staged in London. He beat Rafael Nadal, Roger Federer and Juan Martin Del Potro to become an unlikely hero.
"I won 21 ATP World Tour tournaments, including three ATP World Tour Masters 1000 tournaments, and the Barclays ATP World Tour Finals in London.
"I don't have any regrets about not winning a Grand Slam or not being No. 1 in the world. I was in the Top 10 for some years," he said.
Davydenko fast facts
Davydenko's head-to-head record vs Rafael Nadal is 6-5, making him the only player ever to hold a winning record against Nadal having played him at least five times.
He defeated Nadal in the final of two of his Masters 1000 titles.
Davydenko won three times as many ATP career finals as he lost, with a record of 21-7.
He won 10 of his titles on clay, with eight on hard and three on carpet.
He finished in the year-end top six five years in a row from 2005-2009.
His total career earnings amass to $15,592,351