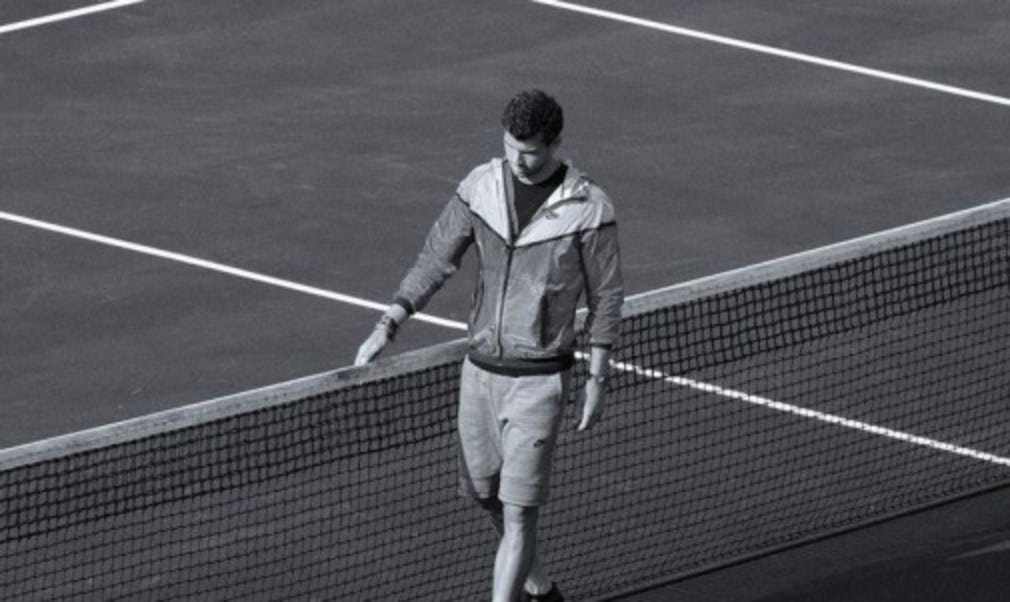 Nike's new Tech Pack Hyperfuse collection
Originally published on 18/06/14
Forget Baby Fed or Maria Sharapova's plus-one – Grigor Dimitrov's rise to world famous athlete is complete. Firmly entrenched in the world's top 20 after collecting three titles already this season, the Bulgarian is finally living up to the burgeoning reputation that has followed him since he stunned Tomas Berdych and took a set off Rafael Nadal in Rotterdam as a 16-year-old back in 2009.
Now, at the ripe old age of 23, Dimitrov appears alongside the Spaniard and Sharapova in Nike's latest Tech Pack campaign, the showcase for the brand's lifestyle-training fusion line that serves as a nod to those superstars whose attitude on the court, pitch or track resonates with young, aspiring athletes worldwide.
Hyperfuse is the buzzword for this summer's collection, adapted from the American clothing giant's new F1-style approach to its footwear construction. In Nike's words, "this collection simplifies sport design by stripping down the layers of construction and delivering three key benefits; lightweight, breathability, and durability. Ripstop fabric, taped and bonded seams, and reverse coil zippers allow technology to amplify the design of the popular Nike silhouettes.
The focus is on making products better through subtraction – decreasing weight improves breathability and fit, allowing the wearer to remain cool and comfortable." So now you know. Put another way: cotton is out, ripstop is in – and it's going to be a colourful summer for some.
Nike's signature Windrunner jacket has been worked over by a rainbow, while Maria Sharapova's poncho will add a bit of catwalk couture to your stroll back to the clubhouse. The real standout performer in this bold collection is the women's vest (right)– sleek, stylish and perfect on court and off. Sorry Grigor – overshadowed by the missus again…