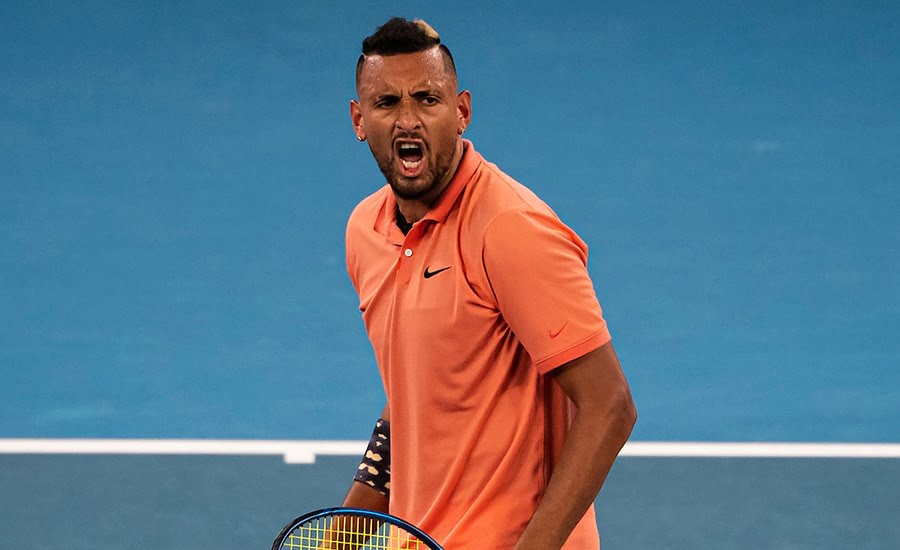 'Nick Kyrgios will a Grand Slam, and if he wins one, he'll win five – he's that good'
Nick Kyrgios will win nt just one Grand Slam but many – if he can get his head together.
That's the view of former world number one and Eurosport tennis expert Mats Wilander, who has likened the Australian to three-time Grand Slam winner Stan Wawrinka.
Kyrgios has struggled with his discipline over the year, and never been further than the quarter-finals of a Grand Slam, but Wilander says he has the talent and physical gifts to do much better.
"Wawrinka is what I am really thinking when I see Kyrgios," said Wilander.
"As a physical, genetic specimen, he is a monster. When he is on the court and he runs, he flies. And he has got a massive arm. So you have to put him in the gym.
"I believe with Wawrinka it was the same thing – he was always like he is [as a talent] but he was never fit enough [until he started working with Magnus Norman in 2013].
"I think Nick Kyrgios will win a major. And if he wins one, he will win two. And then he wins five, because he is that good."
Watch the Australian Open live on Eurosport and Eurosport Player
Keep up to date with all the action at our tennis news section. Win amazing tennis prizes by entering our competitions. Learn more about your favourite players including Roger Federer, Rafa Nadal and Novak Djokovic. Check out the latest kit in our tennis gear reviews. Receive regular updates with our legendary newsletter or read in depth features with stunning photography in tennishead magazine. Can't visit the tournaments you love? Check out our guide on how to watch tennis on TV. Don't miss a thing with our Live Scores service. Follow tennishead on social media at Facebook, Twitter, Instagram & YouTube