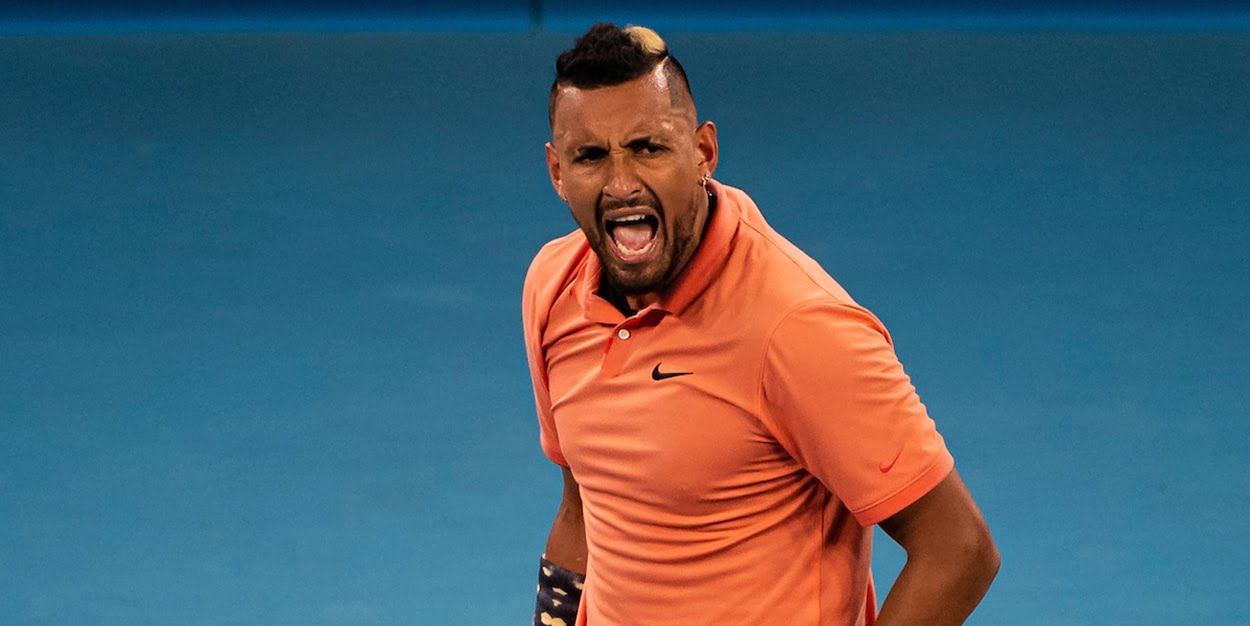 Nick Kyrgios reopens bitter Novak Djokovic spat saying he 'went missing' when he was needed
Nick Kyrgios has once again taken to Twitter to blast Novak Djokovic over the Adria Tour, saying he 'lacked humility' when it mattered.
Djokovic has taken the brunt of the criticism for the coronavirus outbreak on the Adria Tour, which had to be abruptly cancelled when several players – including the world number one – tested positive for Covid.
After defeating Tennys Sandgren to extend his unbeaten record to 20 matches this year, Djokovic said he had thought about going all year without losing.
"Anything is possible," he said. "I don't want to count that out, because we don't know what the post-US tour is going to look like…but it's a long way.
"It's not my goal to go unbeaten, but I wouldn't complain if I do."
Kyrgios, however, was not about to miss a chance to direct more criticism at the world number one.
"Hell of a tennis player," Nick Kyrgios said on Twitter in response to Djokovic's comments.
"May go unbeaten in 2020, can't take that away from him.
"Unfortunately when he was supposed to show some leadership and humility he went missing. Majority would say he has taken an L (loss) regardless."