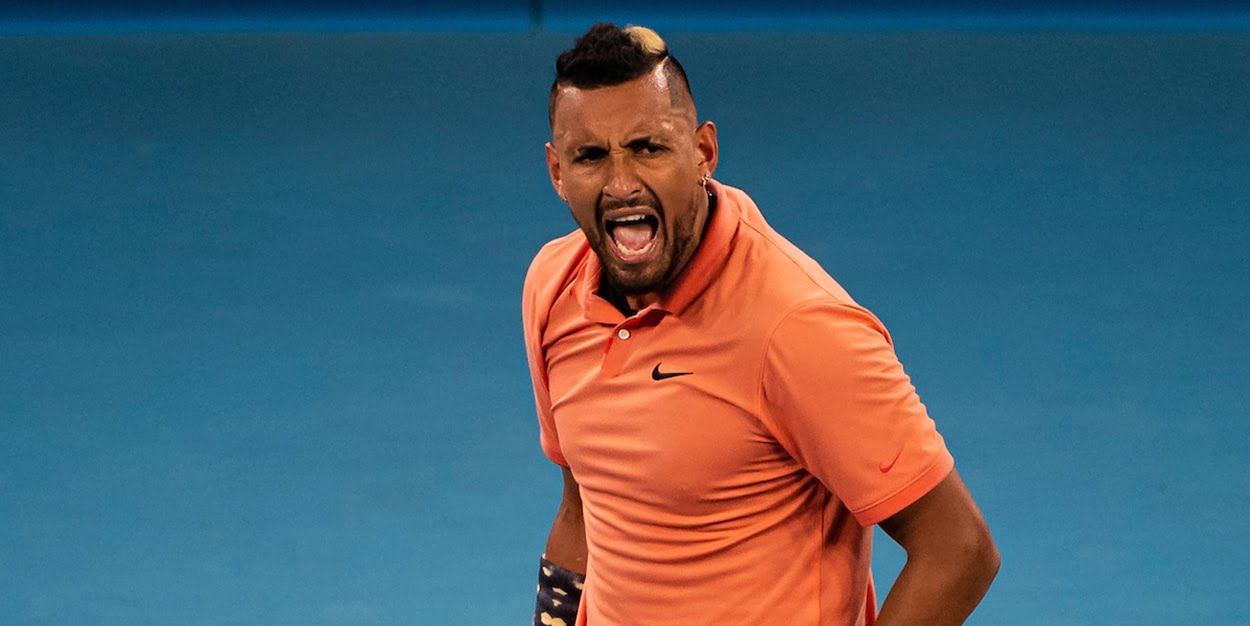 Nick Kyrgios continues Novak Djokovic and Dominic Thiem spat, saying: 'They are not at my intellectual level'
Nick Kyrgios has angrily hit back at Dominic Thiem for his defence of Novak Djokovic over the coronavirus outbreak at the Adria Tour.
Thiem used the Austrian press to speak up for Djokovic, who has been blamed for the outbreak as the Adria Tour's principal organiser.
The Austrian also defended Alexander Zverev, who was seen pictured partying when he was supposed to be self-quarantining, from Kyrgios in particular who blasted him last week.
"It was his mistake, but I don't understand why a lot of people want to interfere," Thiem said. "Nick Kyrgios did a lot of mistakes himself.
"It would be better for him to come clean instead of criticising others."
Kyrgios, though, wasted no time at all in preparing a retort, as well as taking his original criticisms of Djokovic even further.
"What are you talking about, Dominic Thiem?" Kyrgios asked on Twitter. "Mistakes like smashing rackets (sic)? Swearing? Tanking a few matches here or there? Which everyone does?"
"None of you have the intellectual level to even understand where I'm coming from. I'm trying to hold them accountable."
"This just shows what a joke Dominic Thiem, Alexander Zverev, and Novak Djokovic think this is.
"Two of them partying like potato's (sic) during a global pandemic. People losing lives, loved ones and friends, and then Thiem standing up for the 'mistake'.
"These guys are the 'top' of our sport. SMH [shaking my head]."