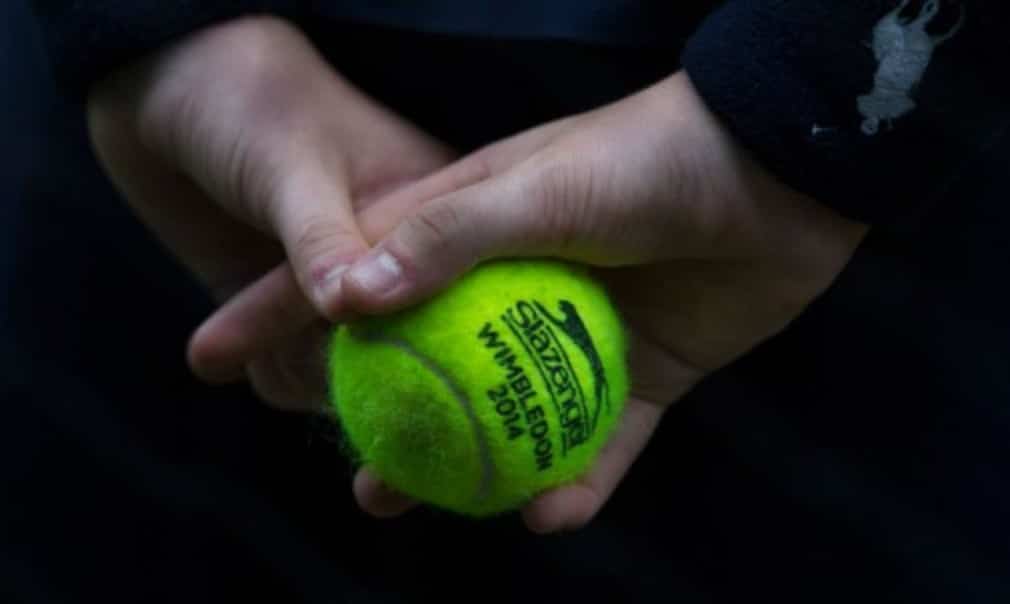 New balls please: The Slazenger Wimbledon ball
Originally published on 27/06/14
Now in its 112th year as the official ball supplier for the tournament, Slazenger has the longest partnership in sporting goods history. And while on the outside the yellow balls used at SW19 may look the same as many others around the world, they are in fact unique to the tournament, with the core of the balls not used for any other product.
They are also made largely by hand at the Slazenger factory in the Philippines and have to go through a number of rigorous tests for size, mass, compression and rebound, to ensure they meet the strict quality standards. This also ensure that there is little variation between the balls, giving them consistent playing characteristics for The Championships, but sometimes proving tricky for some players.
"With these Slazenger balls, they don't take so much spin," said Ernests Gulbis after his loss to Sergiy Stakhovsky this week. "Even the baseline game, when I spin the ball, the ball collapses. It slides off the strings. I have the feeling it's like that. You have to hit the ball much flatter, the serve also, it's just different."
Research into the balls is carried out by a team of experts and top sports scientists at Loughborough University while the process of making the balls starts by blending natural rubber with Slazenger's formula of 14 ingredients. The rubber compound is then formed into pellets which are then moulded into half shells, which are dipped in adhesive and then bonded together under high pressure and heat. The cores are then buffed and covered in solution, which helps the cloth bond to the core under high heat.
The cloth, which is produced in the UK, features an Ultra Vis dye for optimum visibility and also a Hydroguard water resistant treatment so the balls absorb 70% less moisture than standard tennis balls. Once the cloth has been bonded, the balls are then steamed to fluff up the cloth, transfers applied and then sealed in pressured tins, which are dispatched to the All England Club, with more than 54,000 balls supplied each year.