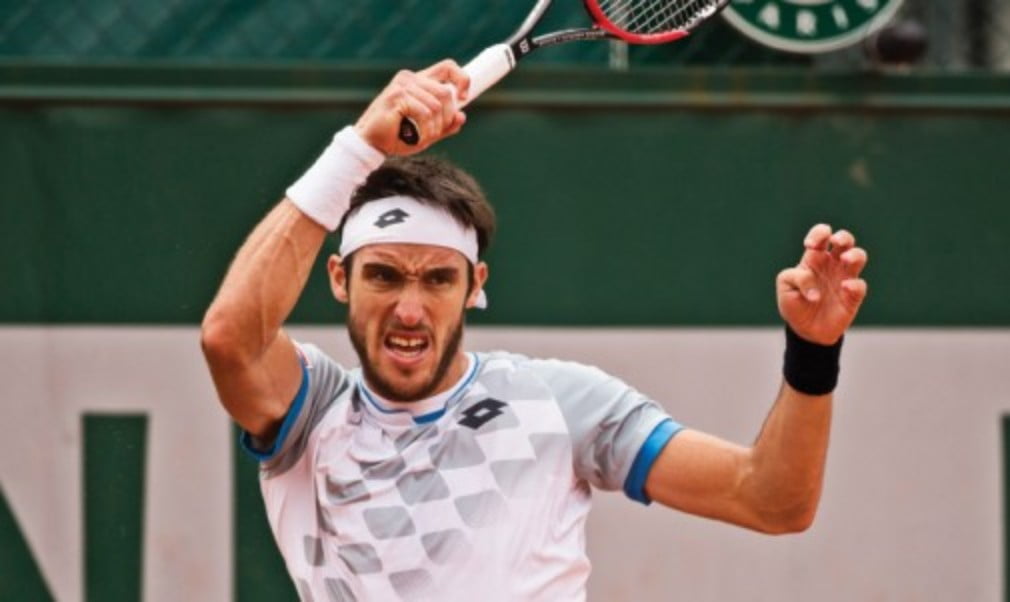 Net profits: Leonardo Mayer
Originally published on 15/09/16 00:00
"There is an Argentinean way of playing tennis which is to run a lot and to never give up, always follow and play every point to the last," says Leonardo Mayer.
It is not surprising then that in the Davis Cup quarter-final tie against Brazil, Mayer played his way into Davis Cup history defeating Joao Souza 7-6(4) 7-6(5) 5-7 5-7 15-13 in a match that lasted six hours and 43 minutes, the longest singles match in the history of the prestigious team competition. Mayer took the rubber on the 11th match point. "You don't train to play long matches," he said, "but that specific match was very important to me. I was playing in Argentina with people cheering for me and that makes it very special."
As a young player, countryman Gaston Gaudio had been Mayer's idol. "But then I started watching Roger Federer," he said, "and after I watched his game it was more, 'I want to play like that because I want to mimic that game.' I was 18 or 19 years old. "When I first came to play the juniors tournament at Roland Garros, I took a photo with Roger in the players' lounge. I have that photo at home in a frame."
When Mayer is not playing tennis the 6ft 3in right-hander likes watching football and car racing. "In Argentina," he said, "we have TC 2000. I like watching it and maybe when I retire I will enter one of the races. I have friends who run the cars. First, I have to learn to drive!"
Mayer lists footballer Maradonna as a sporting inspiration: "Because of the way he played, the gamestyle and because of his personality during the matches, because he is a hero," he said. "He was very Argentinean in his way of playing football. He never backs down when he plays, his chest is high and he is just very Argentinean!"
Away from the sporting arena, Mayer loves nothing better than to fish. Indeed, Mayer's Twitter description of himself is "Tenista y pescador". Mayer was born in Corrientes, a city located on the eastern shore of the Parana River, 1,000km north of Buenos Aires. It is an area known for the Golden Dorrado, a powerful freshwater fish.
"Sometimes I go fishing with friends and my girlfriend, sometimes with my dog." said Mayer, who has an English bulldog. "It's been a long time since I caught something big!" The pictures he posts on Twitter – check out @YacaMayer – show how passionate the attacking right-hander really is about his fishing.
This is an excerpt from "Net Profits" in tennishead Volume 6 Issue 5. Subscribe to the magazine today.