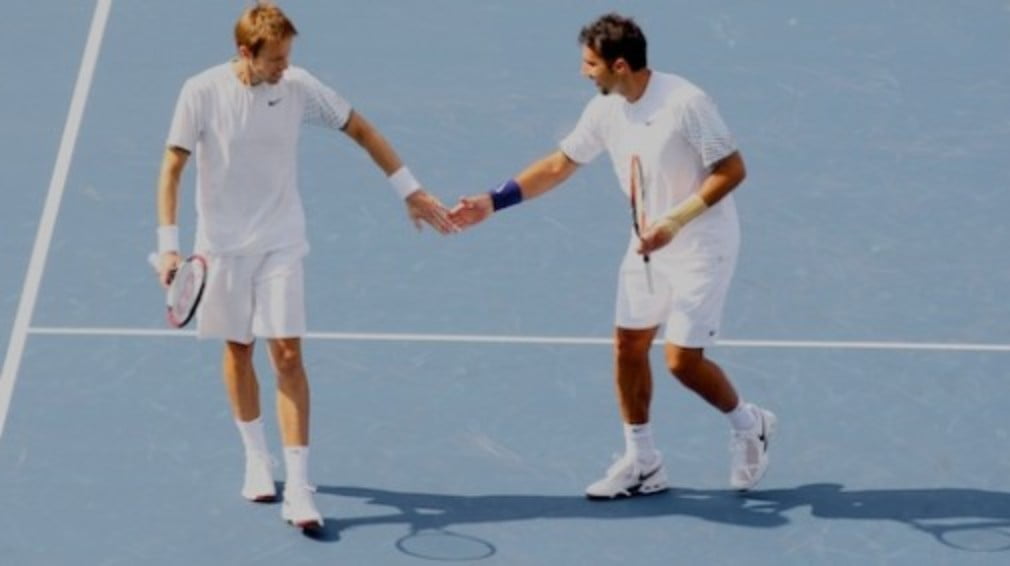 Nestor and Zimonjic make winning start
Originally published on 26/02/10 11:20
Shanghai second seeds Daniel Nestor and Nenad Zimonjic got their Tennis Masters Cup doubles campaign off to a winning start in China on Monday.
It wasnt quite the easy passage they expected though as the Serb-Canadian pair needed a champions tie-break to beat Poles Mariusz Fyrstenberg and Marcin Matkowski 7-6(4), 5-7, 10-4.
Zimonjic and Nestor, who won the Wimbledon title back in July, are bidding to end the season as the No.1 team in the world but must go deep into the event to have any hope of denying the American Bryan brothers that honour.
Nestor has a personal interest in the outcome of the week too as he is hoping to defend the Tennis Masters Cup doubles title he won with Mark Knowles in Shanghai 12 months ago.
Despite their opening victory in the Gold Group, it will be Swedens Jonas Bjorkman and Zimbabwes Kevin Ullyett who will head the group after one round of matches.
They enjoyed a 6-3, 7-5 victory over US Open finalists Lukas Dlouhy and Leander Paes later on Monday and top the group with a better sets-won ratio than Zimonjic and Nestor.
Bjorkman is playing his last ever tournament as a professional this week after amassing an incredible 54 doubles titles, the most recent coming with Ullyett a fortnight ago at the Paris Masters.
Sundays doubles results featured a routine victory for top seeds the Bryans in the Red Group while Mahesh Bhupathi and Knowles also came away with a day one victory.
The Bryan twins opened up with a 6-1, 7-6 success against Argentine Pablo Cuevas and Peru's Luis Horna, and third seeds Bhupathi and Knowles took out South Africans Jeff Coetzee and Wes Moodie 6-2, 6-3.
The second round of singles matches also takes place on Monday when Roger Federer opens his title defence against Frenchman Gilles Simon and Andy Murray goes up against Andy Roddick.