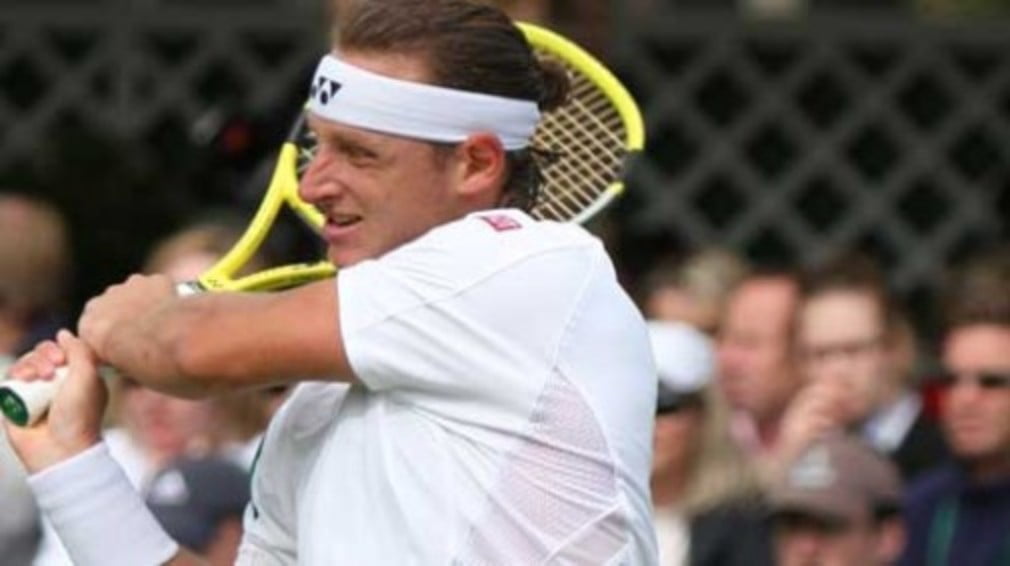 Nalbandian draws first blood for Argentina
Originally published on 26/02/10 11:22
You're never quite sure which David Nalbandian is going to arrive on court, especially on the big occasion – and he's made it clear in recent weeks that it doesn't get any bigger for him than clinching Argentina's first Davis Cup.
To the fervent delight of the 11,000-strong Argentine crowd in Mar del Platas Estadio Polideportivo Islas Malvinas, it was Big Dave's Dr Jekyll that walked out on Friday, cruising through the opening rubber against David Ferrer 6-3 6-2 6-3.
In truth, Nalbandian was rarely taken out of his comfort zone. The Spaniard, who has struggled for form since the summer, could only produce a lacklustre performance, constantly playing catch-up both on the scoreboard and in the points themselves.
Nalbandian was rarely taken out of his comfort zone…
Nalbandian broke in game three of the first set, dictating the pattern of the points, firing his forehands and regularly hitting the lines. It was all the 26-year-old needed to secure the set, as he ran Ferrer around the court and picked him off almost at will.
The Argentine did produce a slight wobble in the second, when Ferrer broke back to put the set back on serve at 2-3. Nalbandian immediately responded, breaking once more to lead 4-2 and then again to seal the set.
Despite the obvious flaws in his gameplan, Ferrer continued to play from deep, looping ground strokes from corner to corner and relying on errors from Nalbandian. But the Argentine was on his game, mixing up the pace with his slice backhand, drawing the Spaniard in with shorter balls and exploiting some poor approaches.
Worryingly for Ferrer, and Spain's captain Emilio Sanchez, there appeared little resembling a Plan B. The world No.12 didn't find a way to beat Nalbandian – but then, he didn't really look.
Nalbandian needed just a single break point to seal the third set and put Argentina in the driving seat for the weekend. On this form, he's bound to be asking for a spot in tomorrow's doubles rubber, something Alberto Mancini will have to mull over tonight.
As for Sanchez, it was never going to be easy coming into the tie without world No.1 Rafa Nadal. But now, with Ferrer having been found sorely wanting, it might be time to dig out that drawing board.