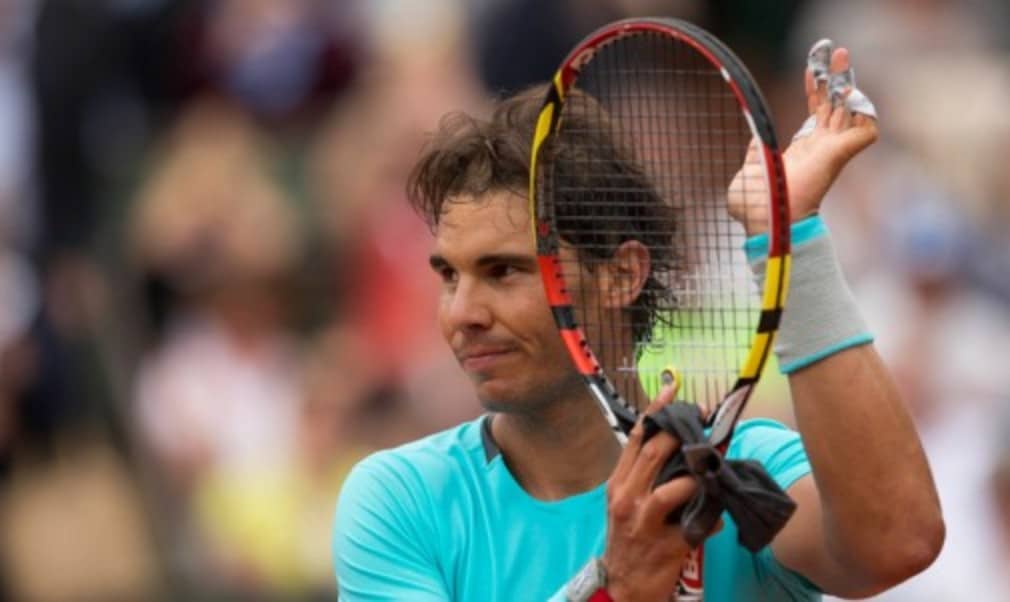 Nadal: Wrist almost 100%
Originally published on 01/10/14
Playing in his first match since Wimbledon after missing the US hard-court swing, the world No.2 needed just 78 minutes to defeat Richard Gasquet 6-4 6-0.
"[It] is almost recovered [one] hundred percent," Nadal said of his right wrist. "I cannot say 100% because when you have some feelings on it when you warm up at the beginning, it's not 100%. But let's say 90-something percent. The most important thing is the wrist is not limiting me to play my tennis, to hit the normal backhand. At the same time the doctors told me there is no risk."
Although he won Olympic gold in Beijing in 2008, Nadal has enjoyed relatively little success in Asia. He won in Tokyo in 2010 and the China Open back in 2005 and has never won the Masters 1000 in Shanghai – he lost to Nikolay Davydenko in the final in 2009. Despite showing little sign of rust in his first match in three months, Nadal insists he has no expectation of winning a fourth title on Asian soil this autumn.
"It's obvious that when you are out of the tour for a while and you come back in conditions that are probably one of the most difficult conditions for me of the year, because this surface have been difficult for me around the years, so is different if you come back in a completely favourable circumstances like I did last year on clay in South America," said Nadal. "The conditions are very positive for me.
"Here is a different story. The draws are very hard [with] very difficult players. Every single round is so tough. Every victory is very important for me. Today I don't aspire to win tournaments here in Asia. I go day by day. I try my best in every practice, in every match, and let's see how far I can go."
Nadal, who beat German qualifier Peter Gojowczyk 6-3 6-4 in the second round on Thursday, will face Martin Klizan in the quarter-finals after the Slovakian profited from seventh seed Ernests Gulbis' retirement when trailing 6-2 3-0.