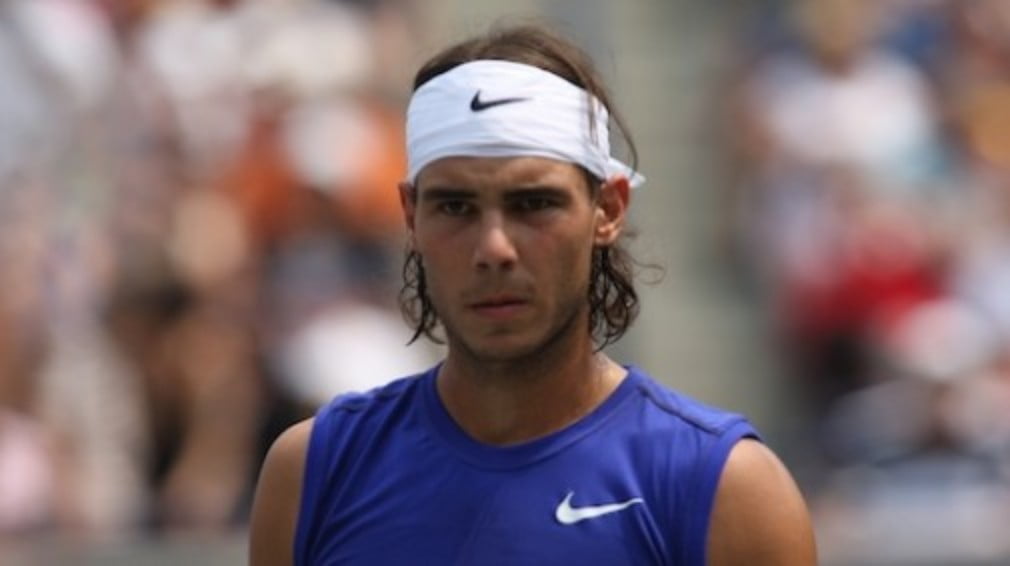 Nadal withdraws from Tennis Masters Cup
Originally published on 26/02/10 11:19
French Open, Wimbledon and Olympic champion Rafael Nadal will not be in Shanghai next week for the ATPs end-of-season Tennis Masters Cup after withdrawing with a knee injury on Tuesday.
The Spaniard said the decision was one of the hardest of his young life but confirmed that the knee problem he picked up in Paris against Nikolay Davydenko last week will not be healed in time.
Nadals uncle and coach, Toni, had suggested at the weekend that with Spains Davis Cup final against Argentina scheduled soon after the Shanghai event, that Rafa would not be rushing his return to the match court.
And in a written statement issued on Tuesday afternoon, Nadal confirmed those reports. "I have decided not to compete in the Masters Cup in Shanghai, Nadal said.
This is one of the most difficult decisions in my career due to the importance of the event and above all, due to the fact of not making possible my will to be with the fans in China and the tournament organisers that always treated me in such a special way.
"I am deeply saddened and disappointed for my fans around the world that expected to see me in Shanghai fighting in every match. I do expect to be there again in October '09 for the ATP Masters 1000 event in Shanghai."
In an interview with Deutsche Presse-Agentur dpa on Sunday, Toni Nadal said that Team Nadal would not be in Asia unless Rafa was 100 per cent fit.
"The ideal is to be well to play the Davis Cup," said Toni. "If he is not absolutely fit, we will not go [to Shanghai]. To play just "rather well' does not interest us. You can't win those matches at half-strength.
"Certainly if he does not play Shanghai, he will arrive more rested, physically and mentally, for the Davis Cup final. If Shanghai were the last match of the season we would go, clearly, but to go to Shanghai and to be unfit for the Davis Cup final does not make sense."
Nadals withdrawal means recent Madrid Masters runner-up Gilles Simon will be making the trip to China after all. The Frenchman finished in ninth place in the 2008 ATP Race, originally missing out on the year-end extravaganza by one spot.
There will be two Frenchmen at the eight-man event after Jo-Wilfried Tsonga grabbed the last place by winning the Paris Masters on Sunday.
Roger Federer, Novak Djokovic, Andy Murray, Davydenko, Andy Roddick and Juan Martin Del Potro complete the line-up.