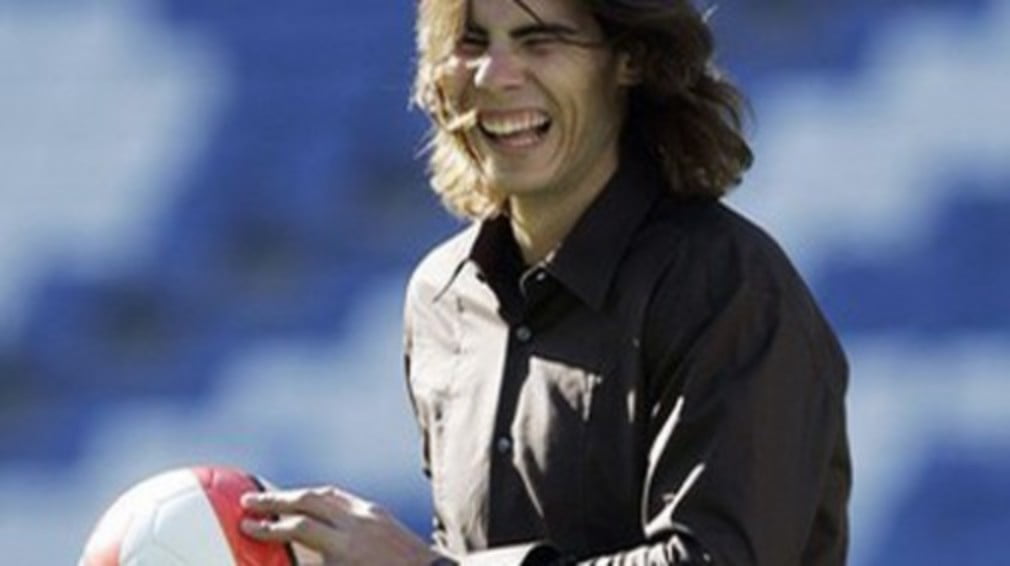 Nadal: Wimbledon champ, king of clay…football agent?
Originally published on 26/02/10 11:05
In an interview prior to the Wimbledon final, Rafa Nadal was asked whether or not he would prefer to win Wimbledon or score a hat-trick for his beloved Real Madrid in the Champions league final.
He couldn't decide. All he could say was that "both would be fantasies right now."
"Okay, President, where's this Ronaldo we're signing?"
The 22-year-old is a devout Madridista, even though his uncle former Spain defender Miguel Angel Nadal spent seven seasons with Catalan arch-rivals FC Barcelona.
Real president Ramon Calderon was at the All England Club to watch Nadal break his countrys second four-decade trophy drought in as many weeks, after the Spanish national team won Euro 2008 the weekend before to end 44 years of hurt.
And, according to The Sun, Calderon assured the Mallorcan that Madrid's protracted chase of Manchester United winger Christiano Ronaldo is nearing a close.
Reportedly, Nadal asked: OK, President, wheres this Ronaldo were supposed to be signing?
Calderon supposedly replied: Relax, Rafa, everythings under control and weve got him – done and dusted.
It might be the worst-kept secret in football, and Manchester United might yet have a word or two to say on the subject. But would the Sun lie? You be the judge.