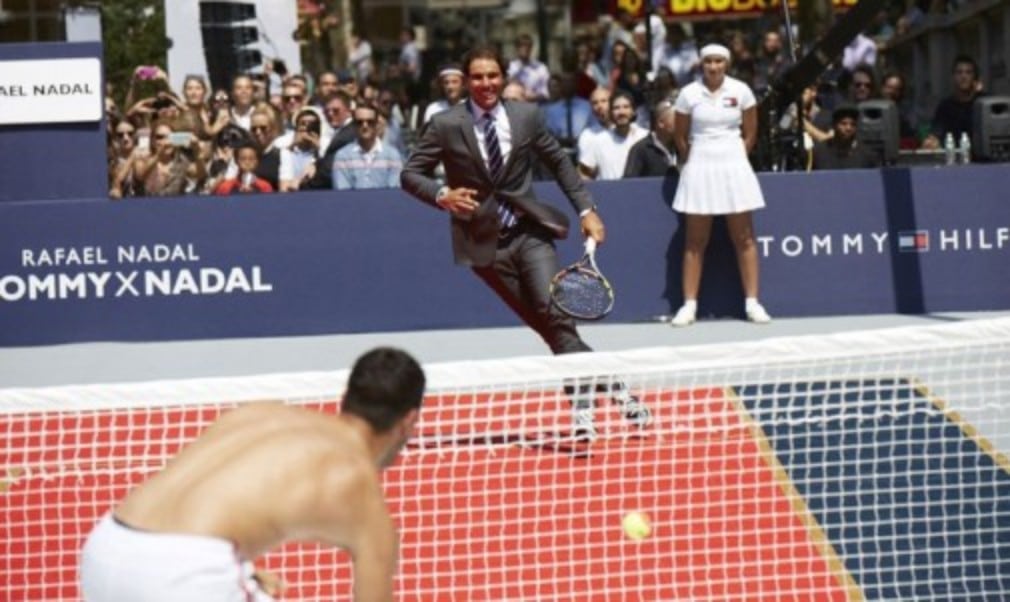 Nadal strips off in Tommy Hilfiger ad
Originally published on 26/08/15
The 14-time Grand Slam champion took on some of the Big Apple's best dressed in Bryant Park in central Manhattan on Tuesday.
Dressed in a Tommy Hilfiger suit, Nadal played against a series of Tommy Hilfiger models, and each time Nadal scored a point his opponents removed an item of clothing, eventually unveiling the new Tommy Hilfiger men's and women's underwear designs.
"Rafael has been a personal friend and supporter of our brand for nearly 10 years. We are excited about this exclusive partnership, which brings one of the greatest athletes of this generation into our Tommy family," said Tommy Hilfiger.
"Working with Tommy is a fantastic experience – he's always got a smile on his face and a positive attitude," said Nadal. "He's a very special person with great taste and an eye for design. He always knows what looks best and is good at giving style advice."
Watch the new Tommy Hilfiger ad featuring Rafael Nadal here: