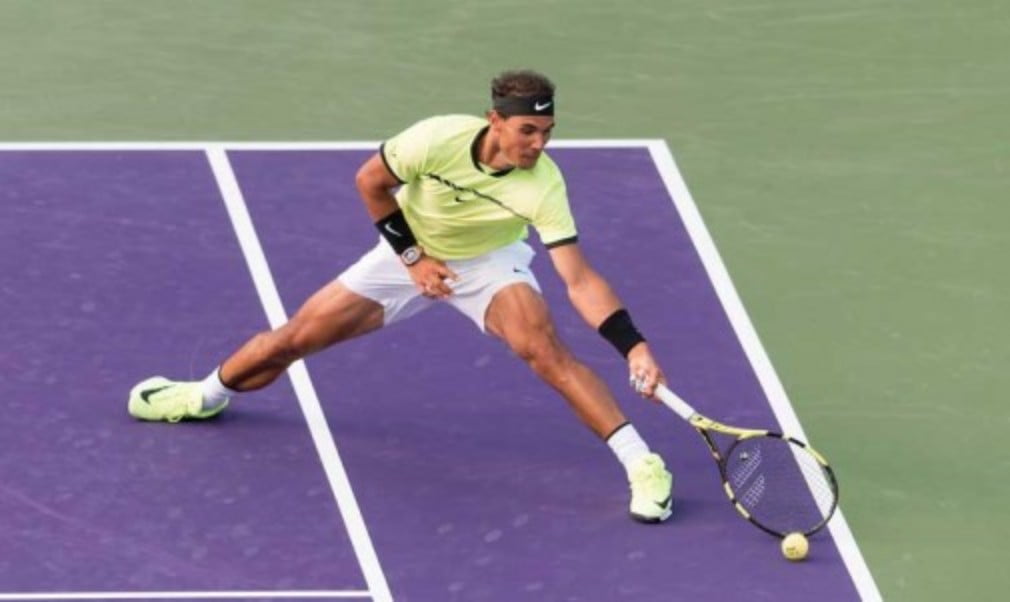 Nadal meets milestone in Miami
Originally published on 27/03/17 00:00
The world No.7 was on the wrong end of bagel in the opening set but recovered to win 0-6 6-2 6-3 and set up a fourth-round encounter with Nicolas Mahut at Crandon Park. It was Nadal's 822nd win on the ATP World Tour.
"One thousand matches is a lot of matches," said Nadal. "Obviously that's good news because that says I am having a long career. During a lot of years, I heard that I'm going to have a short career, so it's something important for me.
"I remember the first match very well because it was at home in Mallorca. It was my first victory on the ATP and was a great feeling."
It was the first time Nadal had lost a set 6-0 since his 2015 Australian Open quarter-final defeat to Tomas Berdych.
"He was doing everything good, so that's sport," said Nadal. "When somebody is playing the way that he was playing that first set, I lose the set because he was playing too good.
"But a match is long and the positive thing is I held the pressure well this afternoon after a very tough first set. I resisted well in the first few games of the second set and then I think I played a great second and third set."