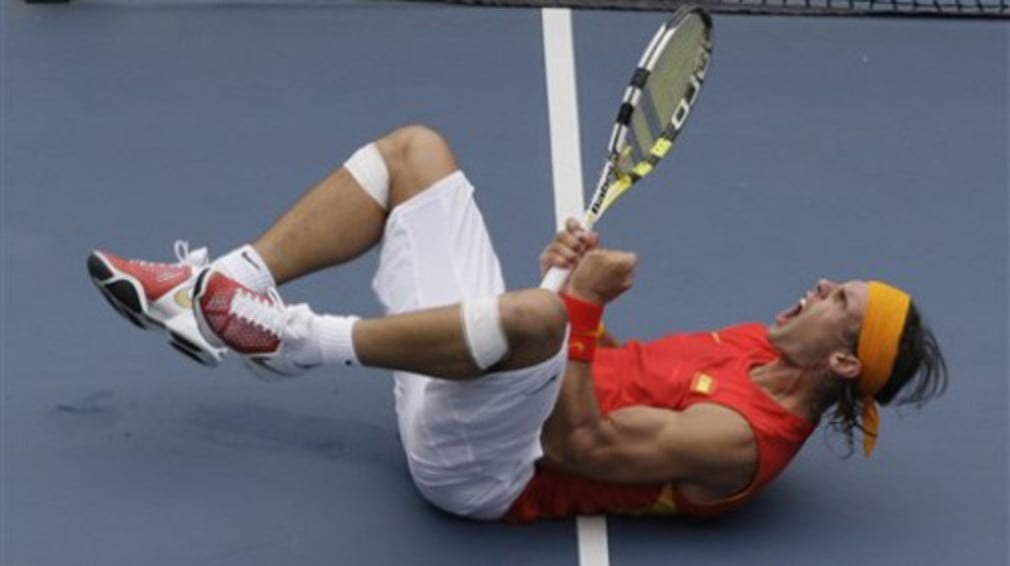 Nadal edges out Djokovic in quest for gold
Originally published on 26/02/10 11:09
Rafael Nadal will play Fernando Gonzalez in the final of the Olympic men's tennis tournament after beating Novak Djokovic 6-4 1-6 6-4 in the day's second epic semi-final.
After Fernando Gonzalez pipped Blake in controversial style in the first semi, Rafa and Djoko played out a tight encounter with tennis of the highest calibre.
Nadal, who takes over from Roger Federer as world No.1 next week, hit the ground running as both players set off at a blistering pace.
A single break secured the first set for the Spaniard, but in the sweltering conditions Djokovic lifted his game to a new level in the second set, firing from both wings to race through the second set, winning five games without reply and leveling the match.
The third set was a tense affair but none less enthralling. As Nadal retreated deep behind the baseline, Djokovic found himself thrust into the role of attacker, which suited both players' mindsets perfectly.
Nadal closed out victory in dramatic fashion, after Djokovic had already saved one match point with a thunderous forehand which Nadal was unable to return.
On match point he miraculously scrambled to retrieve two overhead smashes by Djokovic before the flustered Serb shanked a third overhead wide. Nadal collapsed to the hard court in jubilation, and did so again after meeting Djokovic at the net.
Roger Federer, who will lose his world number one ranking to Nadal on Monday, is through to the doubles semi-finals.
Federer, representing Switzerland with Stanislas Wawrinka, beat India's Leander Paes and Mahesh Bhupathi 6-2 6-4 to clinch a last-four encounter with United States twins Bob and Mike Bryan.