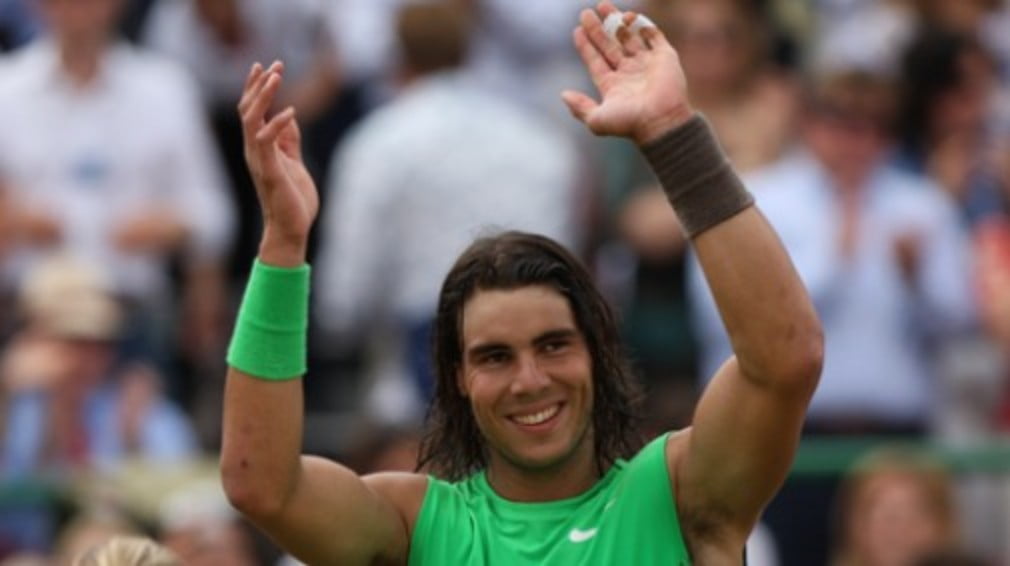 Nadal edges Djokovic in thrilling Artois final
Originally published on 26/02/10 11:04
Rafael Nadal beat Novak Djokovic 7-6(6) 7-5 at Queen's on Sunday, adding his first grass court title to his fourth French Open title, and will now head to Wimbledon hoping to be the first man to win Grand Slams on grass and clay in the same season since Bjorn Borg in 1980.
Nadal trailed 0-3 as Djokovic got the better of the early exchanges in the first set, but stormed back after saving further break points in game 4, and pipped the Serb in a nip-and-tuck tie-break.
A frustrated Djokovic served for the second set at 5-4, but Nadal's resistance has been tested in earlier rounds and the Spaniard found another level to break back and break again for the match.
Nadal's title is the first on a grass court for a Spaniard since Andres Gimeno in 1972, as well as the first Queen's title for a reigning Roland Garros champ since the tournament began in 1979.
The French Open and Australian Open champions produced some superb tennis for a rightly grateful Queen's Club crowd, and both will head to Wimbledon intent on denying Roger Federer a sixth straight Wimbledon title.
Djokovic will rue the number of chances he had to gain the upper hand in the match. As well as not serving out for the second set, the Serb held a set point at 6-5 in the first set tie-break, but Nadal rallied to win it 8-6 in 74 minutes.
Nadal might have raced away with the second set having broken for a 2-0 lead, but Australian Open champ Djokovic broke straight back. And the Serb looked to have made the most of it, breaking to love in the next game, but lost his serve again while serving for the set.
Nadal made the world No.3 pay, holding serve to lead 6-5 and then breaking a crestfallen Djokovic again to secure victory.