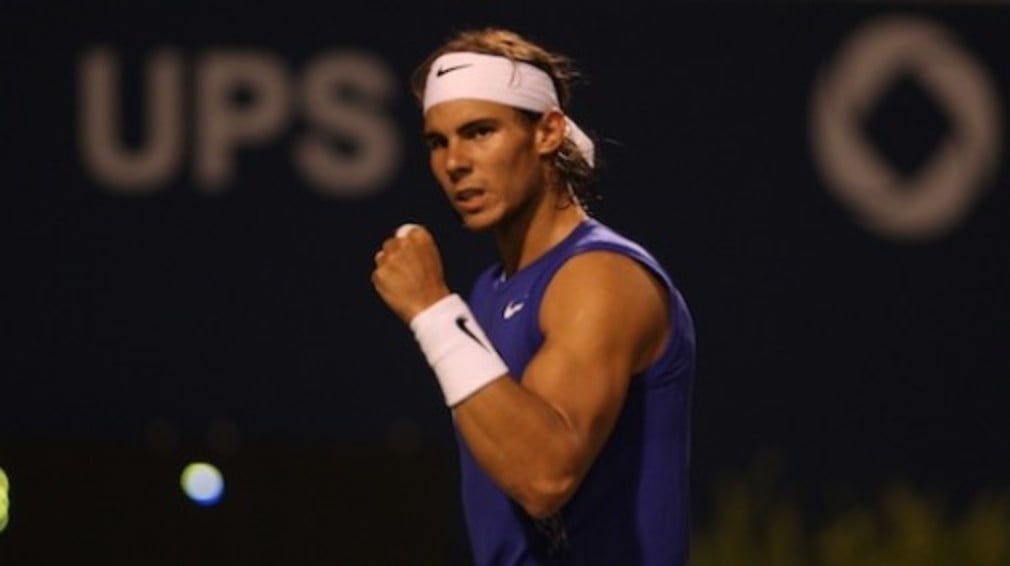 Nadal edges closer to top spot with Toronto win
Originally published on 26/02/10 11:07
Rafael Nadal has never been closer to knocking Roger Federer off the top of the ATP Rankings.
After winning the Rogers Cup in Toronto on Sunday, defeating Nicolas Kiefer 6-3 6-2 in the final, the Spaniard could potentially top the rankings after next weeks Cincinnati Masters.
Federers failure to defend his rankings points in Toronto has allowed Nadal to close the gap to just 300 points and the Spaniard would dethrone the Swiss if he can win his sixth successive tournament and Federer fails to reach the last four.
Nadal is potentially just one week away from ending Federers No.1 reign…
Nadal dominated the Masters Series final at the Rexall Centre, giving a tired-looking Kiefer little chance to make an impression. Two breaks secured the first set before Kiefer found some form, briefly putting up some resistance and threatening to break Nadal at 2-2 in the second.
Nadal eventually held serve and went on to break Kiefer immediately for a 4-2 lead before breaking the German for a fourth time with Kiefer serving to stay in the match, smashing an overhead on match point to win in just under 90 minutes.
Nadal has ranked No.2 for a record 157 weeks, and is potentially just one week away from ending Federers 234-week reign at the top, a legacy that stretches back to February 2004. And if Nadal were to topple Federer, there would few doubting his credentials.
The Spaniard has won 29 straight matches since losing to Juan Carlos Ferrero at the Masters Series in Rome. Since then, he has gone on to win in Hamburg, his fourth successive Roland Garros title, his first grass court title at Queens, and to defeat five-time defending champion Federer in the Wimbledon final.
While Nadal could claim ownership of the No.1 spot in Cincinnati if he reached the final and Federer suffered an early loss, any change at the top is unlikely to happen before August 18 two weeks later due to this years calendar shift to accommodate the Olympic Games.
Here comes the science bit
Last year, the Rogers Cup and Cincinnati tournaments were two weeks later in the season than they are this year.
Because points earned by players count towards their rankings for 52 weeks, the 850 points Federer earned last year in Canada and Cincinnati count towards his ranking during the same Masters Series tournaments this year.
But come August 18, those 850 points will no longer count towards Federer's ranking. In contrast, Nadal will drop just 230.