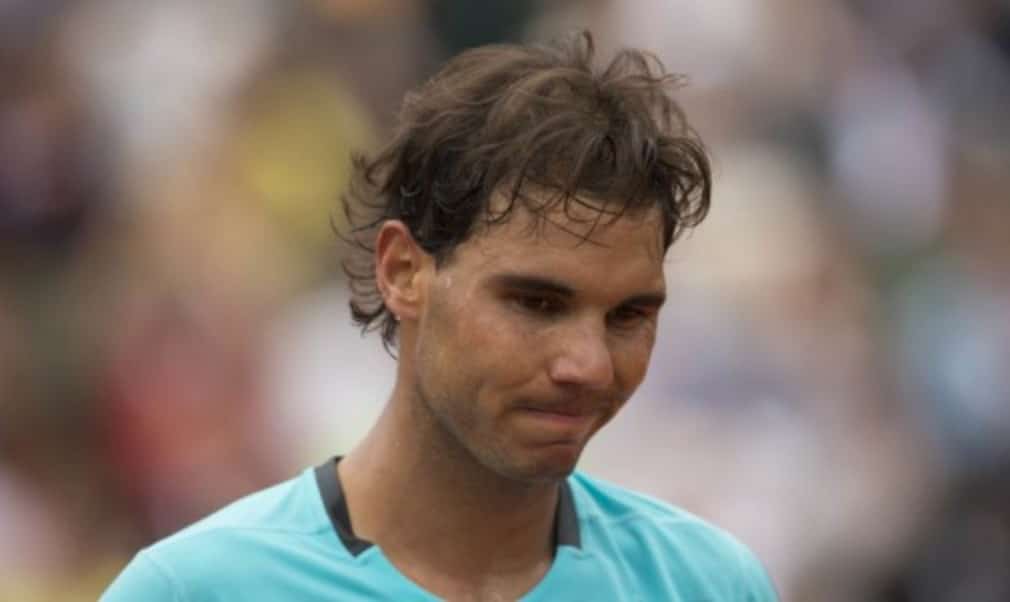 Nadal: Brown defeat is setback for Wimbledon
Originally published on 13/06/14
The French Open champion struggled to find his rhythm in his first grass match of the season as he was beaten 6-4 6-1 in under an hour by big-serving Dustin Brown. The loss is Nadal's third in a row on grass, all to players ranked below No.84 in the world. He was beaten by Lukas Rosol in the second round at Wimbledon in 2012 and then fell in the first round to Steve Darcis the following year.
"I was able to play very well on grass in the past," said the Spaniard, who has reached the final at Wimbledon five times and won it twice. "But to play well on grass the most important thing is to play matches. You need to play with confidence and you need to adjust. The only way to adjust is by playing matches and winning matches.
"I lost today because my rival was playing better than me, and at the same time, as I said yesterday, the transition from clay to grass is difficult, especially when you arrive a little bit tired and not at 100 per cent. But I tried my best."
The defeat to Brown is not as surprising as Nadal's losses to Rosol or Darcis, especially as he has had to make the quickest transition from clay to grass of all the players. He even said after winning the French Open on Sunday that he knew the result in Halle would probably not be "perfect", but he still believes he will be in better shape for Wimbledon than he has been for the past two years.
"I don't count 2012 like a loss," said the Spaniard, who is considering entering an exhibition tournament in London next week. "I was totally injured from my knee. I didn't play anything for seven months. Last year I tried but I was not well enough. And this year, talking about my knee, I'm much better than last year. I lost today because my rival was playing better than me."
Nadal now plans to travel home to Mallorca for a few days before returning to London next week ahead of the third Grand Slam of the year. He will be hoping to be better prepared for The Championships than he was for Halle, where he found it tough going against a tricky opponent.
"It was the worst draw possible against a player like this," he said. "It's very difficult to talk about the match because I don't know what to say. I didn't play. My opponent always served over 200kph with his first and second serves. So, that can happen on this surface if you face an opponent like this. I tried but my serve was not good enough. At the same time he changed the dynamic completely. For four games he really didn't put many returns on the court and then suddenly he was playing winners from the return. So, it's difficult to analyse these kind of matches."