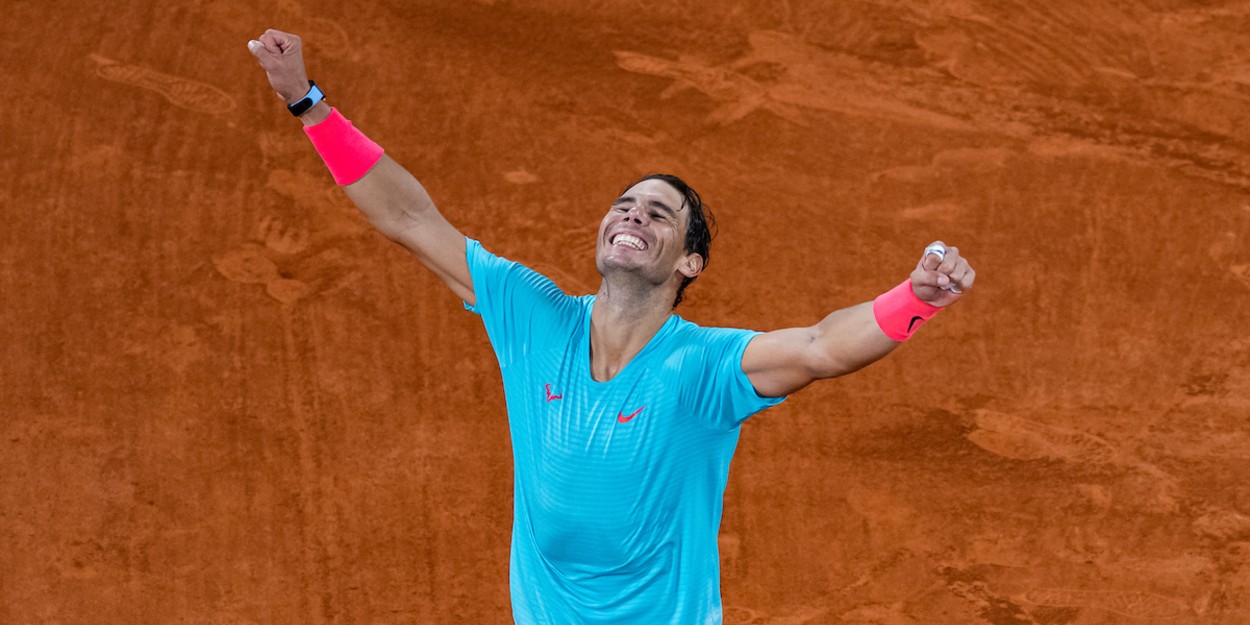 Nadal breaks Jimmy Connors' 32-year record
Rafael Nadal has broken yet another ATP record this week, by claiming the longest consecutive number of weeks inside the ATP rankings' top 10.
The previous record was held by Jimmy Connors at 789 weeks from 23rd August 1973 to 25th September 1988. But the current World No. 2 has eclipsed this 32-year record, having now stayed within the elite's top 10 for an astonishing 790 weeks.
Nadal first entered the top 10 on 25th April 2005. To put that date into some context – Smartphones did not yet exist in the mainstream public and Rafa had yet to win a single of his 20 future Grand Slam titles. From that date onward, Nadal has been unmovable from the summit of the men's game.
Having captured a record-equaling 20 Grand Slam titles a little over a month ago, and just last week claiming his 1000th ATP Tour win, Rafael Nadal adds yet another feather to his glittering cap of achievements by surpassing the great Jimmy Connors.
Rafa overtook Roger Federer's tally of 734 consecutive weeks in the top 10 last May, when he captured his record-extending ninth Italian Open.
The World No. 2 currently has a gap of 6990 ranking points between himself and eleventh place. It would follow that, barring any serious injury, the Spaniard looks set to extent this record for some weeks yet.