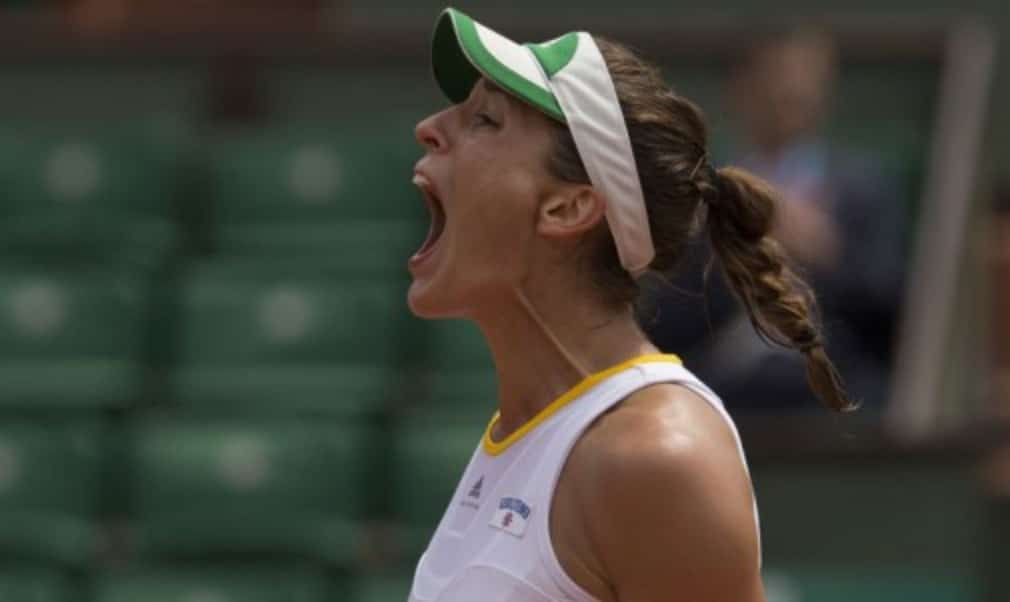 Nadal and Murray leave it late to reach semi-finals
Originally published on 04/06/14
A three-hour rain delay earlier in the day meant the men's matches did not get underway until late evening in Paris. But both Nadal and Murray just about avoided overnight postponements, with the defending champion fighting back from a set down to beat David Ferrer 4-6 6-4 6-0 6-1 and Murray holding off French hope Gael Monfils 6-4 6-1 4-6 1-6 6-0.
Murray did not close out victory until 9.40pm local time but helped his cause by racing through the final set in 24 minutes as Monfils won just six points.
"It was a hard match," said Murray. "Conditions changed quite a lot during it. It was extremely windy in the beginning, and then it was pretty calm at the end and very slow. It was obviously very cold at the end of the match. He really raised his game in the third set. I thought I played a pretty good third set. Fourth set wasn't my best, but it was a fun match.
"It's definitely a big achievement [reaching the last four], but that's not what I came here to do. I expect a lot of myself. I put a lot of pressure on myself to perform well at these events, and thankfully I have done okay so far. Still hopefully a long way to go in the tournament."
Murray will now bid to reach his first French Open final when he takes on Nadal, who dropped his first set of the tournament against Ferrer in a repeat of last year's final.
"I am rather happy to have been able to turn the situation around," said Nadal. "I managed to pull through. Even though it was complicated, I managed to find solutions during the second set."
Ferrer had won two of the previous three meetings against Nadal and started strongly to take the opening set. But the eight-time champion fought back to beat his Spanish compatriot for the third year in a row at Roland Garros.
"Today I was not good enough for this match," said Ferrer. "I lost my focus. I was too slow, and I think I didn't play the game of a top-10 player. This is why I'm sad. It's my attitude, my behaviour on the court."
Asked about his meeting with Murray in the semi-finals, Nadal said: "He can play very well on all the surfaces. It's nothing new that he plays very well on clay. It's not the first time he's in semi-finals of Roland Garros. He's a candidate to win Roland Garros."