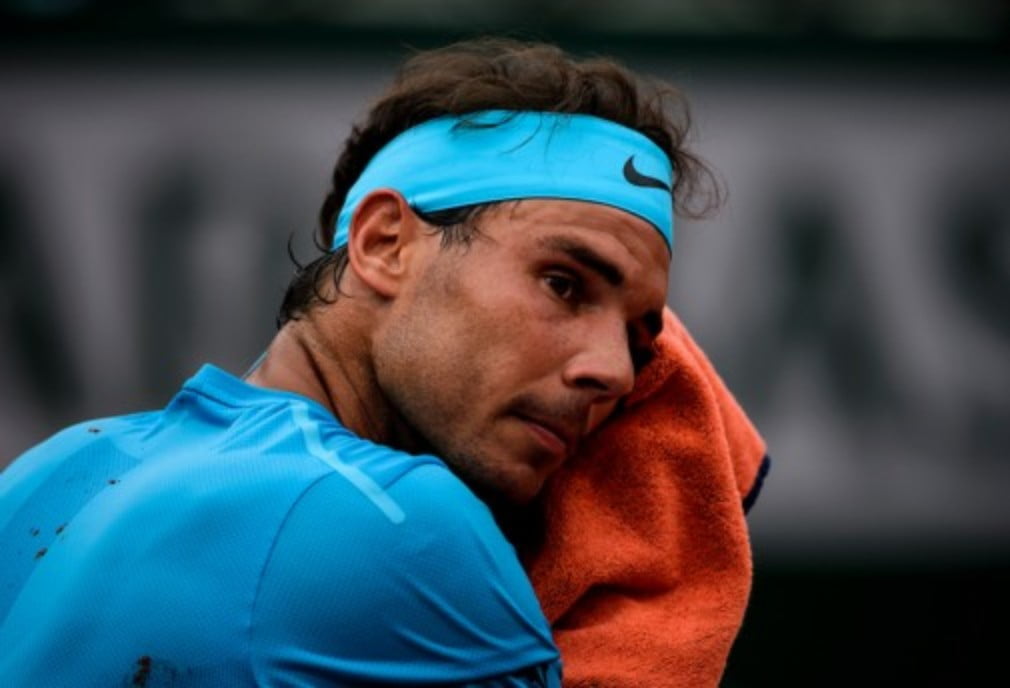 Nadal:Š—"I respect the sportŠ—
Originally published on 29/05/18 00:00
The players had been unable to complete the first round match on Monday night when rain stopped play. Lucky loser Bolelli had a 3-0 lead in the third set when they went off court last night but today was unable to capitalise on that lead to take the set, despite having four set points. Nadal won the match 6-4 6-3 7-6(9)
Bolelli played some inspired tennis in the final games. "It was a good match," Rafa said. "It was a difficult match, because he played so aggressive and very well, I think."
The ten time Roland Garros champion said, "I respect the sport, I respect every opponent, and I respect the competition every day. That's the reason I have success, because I go every day on court knowing that I can win, that I can lose, and that's the sport."
Elsewhere on Day Three at Roland Garros
Men
No 3 seed Marin Cilic dispatched Australian's James Duckworth while playing in the rain. "Overall, I felt good on the court," he said. "It was just slightly different than what we're used to, playing in the rain for more than an hour and a half."
Briton Kyle Edmund made light work of Australian youngster Alex de Minaur." I was pleased with how I managed my game today." he said, "I did the controllables really well in terms of my game and serving well."
19 year-old Denis Shapovalov won his first round match against John Millman. Asked how much fun he has on clay he said: "It's been a love and hate relationship with me on clay." Last year the Canadian did not win a match on clay but now he said, "I'm really happy where I am with the clay right now. I'm really enjoying it. I feel like potentially it could definitely become a surface that I prefer or is suitable for my game."
Mischa Zverev matched younger brother Alexander, taking his place in the second round at Roland Garros when he defeated fellow German Florian Mayer in straight sets.
Women
When the draw was done one of the standout match ups looked like Garbine Muguruza against Svetlana Kuznetsova. Perhaps a little surprisingly the match today between two former Roland Garros champions was played on Court 1. The first set went to a tiebreak which Muguruza won without dropping a point and the Spaniard then went on to win the second 6-2 "It was a very difficult first round" she said. "I think Svetlana is an expert in clay and here, and I'm happy because it's going to help me a lot, I think, this match."
Serena Williams made a stunning return to court, perhaps more so because of her striking black bodysuit than for the manner of her win against Kristyna Pliskova. The first set went to a tiebreak, which the 23 time Grand Slam champion won and then she served the match out, despite taking a tumble at 30-30. She hit her first match point into the net but closed the match in an hour and forty-five minutes. She plays Ashleigh Barty next.
Maria Sharapova defeated qualifier Richel Hogenkamp. After her straight sets victory in one her favourite cities the 2012 Roland Garros champion said, "No year is the same, and no situation is the same. That's why I still enjoy competing, because every week, every tournament brings kind of a new challenge and a new way to face it. Nothing is repetitive in this sport.'